Iran Almost Halted Expansion Of Its Nuclear Activities In Past 3 Months Ahead Of Talks:UN Report Says But Netanyahu Unimpressed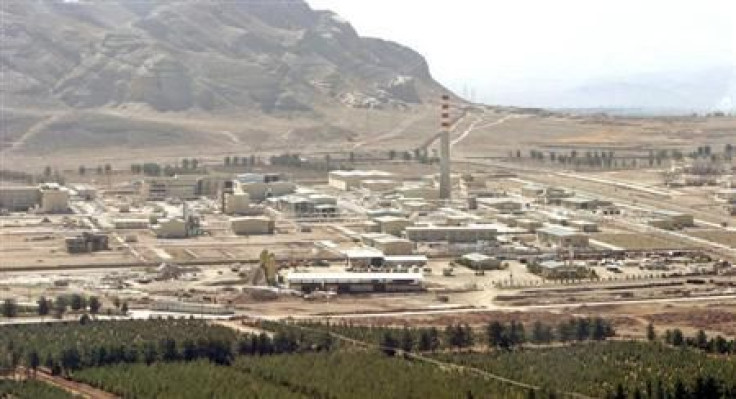 In a boost to the ongoing diplomatic talks between Iran and world powers, the United Nations on Thursday said that Tehran has put the brakes on its nuclear program since August, and the country's gesture is being viewed by many experts as an expression of its strong desire to end its decade-long diplomatic stand-off with the West.
The International Atomic Energy Agency, or IAEA, the UN's nuclear watchdog, in a quarterly report released on Thursday, said that Iran has almost halted its uranium-enrichment program and slowed construction of its heavy-water reactor at Arak, which lies about 200 miles south of Tehran, ahead of the next round of diplomatic talks scheduled to begin next week in Geneva, the Wall Street Journal reported, adding that Iran had added only four centrifuge machines in the past three months at its uranium enrichment site in contrast to the thousands of installations it made earlier this year.
The talks between Iran and the six-nation diplomatic bloc -- including the five permanent U.N. Security Council members plus Germany -- in Geneva, last week, almost produced an interim deal, which said that the West would remove some sanctions imposed on the Persian Gulf nation, and that Tehran would stop some of its nuclear work. However, the deal failed over the West's deep concerns over the Arak reactor, which when commissioned can produce nuclear-weapon grade plutonium.
Iraq claims its nuclear program, including the Arak facility, is not aimed at producing nuclear weapons and insists on continuing with construction at the site. According to the U.N. report, work at the Arak reactor project did not stop, but "no major components, such as the control room equipment, the refueling machine and reactor cooling pumps, had been installed."
Many observers have warned against derailing the peace talks over concerns about the Arak facility, stating that discussions should look at the broader objective of stopping Iran from making nuclear weapons.
"The Arak reactor project certainly does not keep me awake at night," Paul Pillar, who led a CIA unit analyzing the Persian Gulf region, told Reuters, in an emailed statement. "Any concern about Arak is not a good reason to derail a preliminary agreement with Iran, such as came close to being negotiated at Geneva."
Many experts also argue that Iran's new President Hassan Rouhani has demonstrated seriousness about ending the nuclear stand-off since he assumed office in June, and Tehran's slowing down of the construction at Arak signals that the country is ready to compromise, Reuters reported, citing diplomats.
The next level of nuclear talks with Iran are set to begin on Nov. 21, and both sides are expected to finalize a deal, which would lead to the U.N. and the West lifting sanctions imposed on the country in exchange for a complete halt to Iran's nuclear weapons program.
However, Israeli Prime Minister Benjamin Netanyahu, on Thursday, said that he is unimpressed by the U.N. report's finding that Iran has slowed down its uranium-enrichment program. Netanyahu has also been critical of the interim accord that came close to being successful last week, and wants the West to put more pressure on Tehran to force it to denounce its nuclear weapons ambitions.
"The question is not whether they are expanding their nuclear operations," Netanyahu said, according to haaretz.com, "but rather how to stop the Iranian military nuclear program."
© Copyright IBTimes 2023. All rights reserved.
FOLLOW MORE IBT NEWS ON THE BELOW CHANNELS