Iran To Counter Drone Threat With Jamming Device That Can Cut Electronic Ties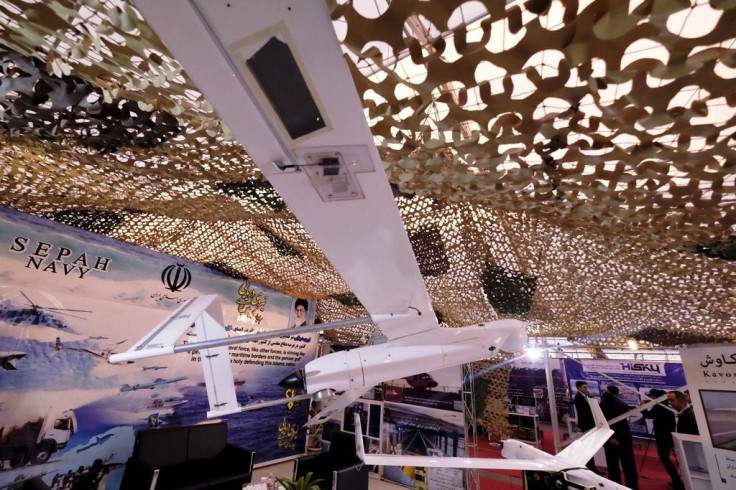 Iran deployed a jamming tool that is capable of cutting electronic connection of a drone from its command pilot and use the unmanned aerial vehicle against its operator, reports said Sunday. This comes as the U.S. military often uses several drones to counter the Islamic State group militants in Iraq and Syria.
"The device, which resembles a rifle, is capable of locking onto a drone and jamming its communications. Once the device locks onto a drone, its operator is no longer in control. It is also reported that it has hacking capabilities, potentially rerouting a targeted drone. Additionally, its hacking abilities may allow the device user to safely land a drone," according to an analysis provided by the Army's Foreign Military Studies Office at Fort Leavenworth, Kansas, the Washington Times reported.
However, a U.S. military spokesman in Iraq told the Times that there have not been any reports of Tehran using jamming devices to counter drones.
Gen. Joseph Votel, the commander of the U.S. Central Command is of the opinion that the drones are one of several weapons Tehran has deployed to disrupt shipping in the Gulf region.
"The way they affect us is they provide Iran with a layered capability where they can use their fast boats, they can use cruise missiles, they can use radars, and they can use UAVs to potentially dominate specific areas," Votel reportedly told the Senate Armed Services Committee on March 9.
Last October, Iran unveiled a "suicide drone" that can be loaded with explosives and attack targets at sea and on land. This drone is capable of flying up to four hours at maximum 3,000 feet and has a range of about 600 miles, according to Iranian officials. However, they also added at the time that the drone would be primarily used for maritime surveillance.
The latest development also follows an incident involving a U.S. Navy ship and Tehran's vessels in the Strait of Hormuz. Earlier this month, the USNS Invincible spy ship was forced to change its course after Revolutionary Guard's fast-attack vessels sailed closed to it. While the U.S. denounced the move as "unsafe and unprofessional," Iran warned Washington of consequences.
© Copyright IBTimes 2023. All rights reserved.