Iran Denies Involvement In US Cybercrimes, Says America In 'No Position' To Accuses Foreign Nationals Without Proof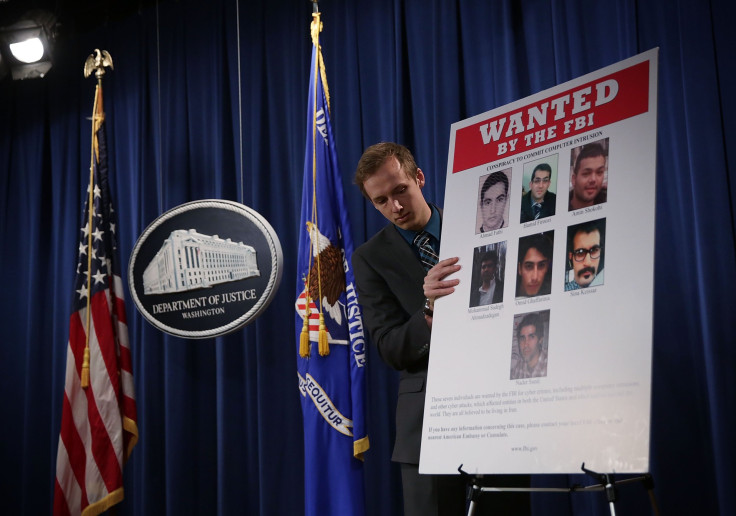 Iran denied any involvement in cybercrimes after the U.S. indicted seven hackers associated with the Iranian government for targeting a small dam in New York as well as a number of incidents against banks and financial institutions, the Associated Press reported Saturday.
The Islamic Republic also said that the U.S. is in "no position" to accuse nationals of other countries without providing any evidence. Foreign Ministry spokesman Hossein Jaberi Ansari said Iran has "never had on its agenda any dangerous measures in cyberspace and does not support such moves," the AP reported.
Iran's statement comes after the U.S. Department of Justice Thursday charged seven hackers for cyberattacks. The accused have been identified as Ahmad Fathi, Hamid Firoozi, Amin Shokohi, Sadegh Ahmadzadegan, Omid Ghaffarinia, Sina Keissar and Nader Saedi. They all work for Iranian computer companies that get funding from the Islamic Revolutionary Guard Corps, the Justice Department said. Firoozi is the main suspect in the dam hack.
"The attacks were relentless, systematic and widespread," U.S. Attorney General Loretta Lynch said. "They threatened our economic well-being and our ability to compete fairly in the global marketplace — both of which are directly linked to our national security. And we believe that they were conducted with the sole purpose of undermining the targeted companies and damaging the online operation of America's free market."
A Justice Department official told AP that the indictments announced Thursday are part of a strategy to name and shame international governments that support such attacks.
© Copyright IBTimes 2023. All rights reserved.