Iran Mislabeling Coronavirus Deaths To Hide Extent Of Outbreak
After China and Italy, Iran is the third country to be devastated by the coronavirus, with over 350 deaths and 9,000 confirmed cases. However, the figures being reported by the government of the Islamic Republic are alleged to be grossly understated.
A number of countries and governments across the world have criticized Iran for not being transparent in updating its COVID-19 statistics.
According to France24, regional officials are reporting higher rates in their own areas, and publicly questioning the figures being announced by the Iranian health ministry. Moreover, the medical staff in Iran told France24 that hospital administrators have instructed doctors treating patients who die from the coronavirus to list other causes like pulmonary embolism or pneumonia in the official death report.
Furthermore, a lawmaker from Rasht, the capital of the northwestern Gilan Province, told France24 Observers on Feb. 28 that the number of coronavirus victims buried in the city's three cemeteries was much higher than what is being reported. The vice president of Rasht City Council, Farhad Zahed, appealed to the central government on March 10. Zahed said the people of Iran need to be told the reality so that they can take precautions. Aliakbar Motezaei, the governor of Iran's Kashan county, told Aparat - a television channel, on March 9 that one of their suburbs had a total of 1,056 COVID-19 cases and 88 deaths since the outbreak.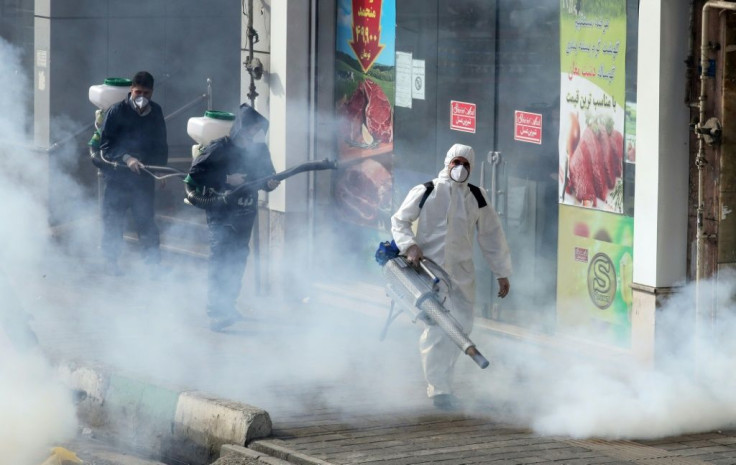 Iran is not able to control or contain the outbreak because of its poor quality health services. And the government's denial was exposed when over 30 lawmakers and government officials contracted the virus. An analysis by Pharmaceutical Technology highlighted that as of March 13, Iran's COVID-19 cases had reached 11,364 and over 500 deaths. It also stated that that over 2,700 patients have recovered.
Hit by U.S. sanctions over the past year, Iran has now been struck hard by coronavirus, which will leave a significant hole in its economy. Travel bans and advisories will also result in a fall in its crude oil output.
© Copyright IBTimes 2022. All rights reserved.
FOLLOW MORE IBT NEWS ON THE BELOW CHANNELS