Iran Says It Is Arming Kurdistan To Help Fight Islamic State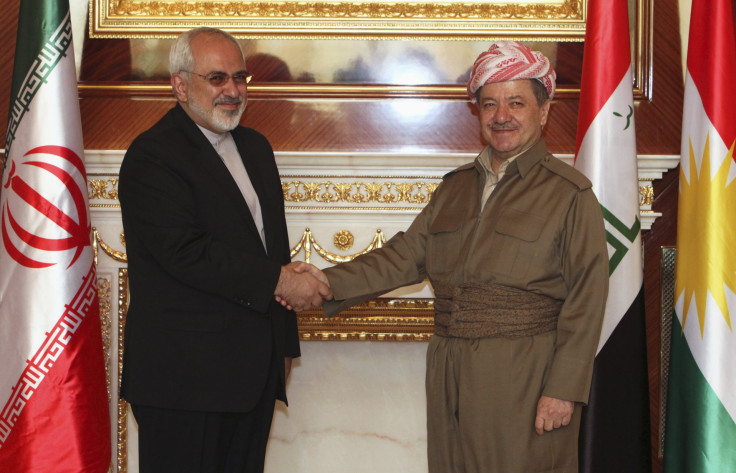 Iran has supplied Kurdistan's security forces, called the Peshmerga, with weapons to aid in their fight against Islamic State militants, Kurdistan President Massoud Barzani said Tuesday, according to Reuters. Iran's direct military support for Kurdistan exemplifies the increasingly complicated political situation in Iraq, where the U.S. and Iran each has lent a hand in fighting the militant group formerly known as ISIS in northern Iraq.
Kurdish forces have asked a number of Western powers and regional neighbors for arms to fight ISIS, which nearly overran a community of minority ethnic Kurds in northern Iraq before the U.S. began providing airstrikes and special-operations assistance Aug. 8. France, Italy, Germany and the U.S. all have pledged to arm the Peshmerga, as indicated by media outlets such as Al Jazeera and NPR, but Barzani said Iran beat them to the punch.
"We asked for weapons, and Iran was the first country to provide us with weapons," Barzani said at a joint news conference with Iranian Foreign Minister Mohammad Javad Zarif.
The revelation could further bolster Kurdistan's reputation as a regional power, as Iran has typically stayed away from endorsing Kurdistan and favored the Shiite contingency in Iraq. Zarif rebuked any notion that Iran supported full Kurdish independence, however, saying only that it supported any agreement made between Baghdad and the Kurdistan Regional Government, or KRG. After a tense transfer of power between former Prime Minister Nouri al-Maliki and Prime Minister-designate Haider al-Abadi, lawmakers in Baghdad are working to form an inclusive government.
Zarif went on say Iran is helping both Iraq's central government and the KRG in arenas different from the sending of troops, which it did in June to help drive ISIS Sunni militants away from key Shiite religious sites.
© Copyright IBTimes 2023. All rights reserved.