Iran Test-Fires Another Mid-Range Ballistic Missile, Possibly Breaching UN Sanctions: Reports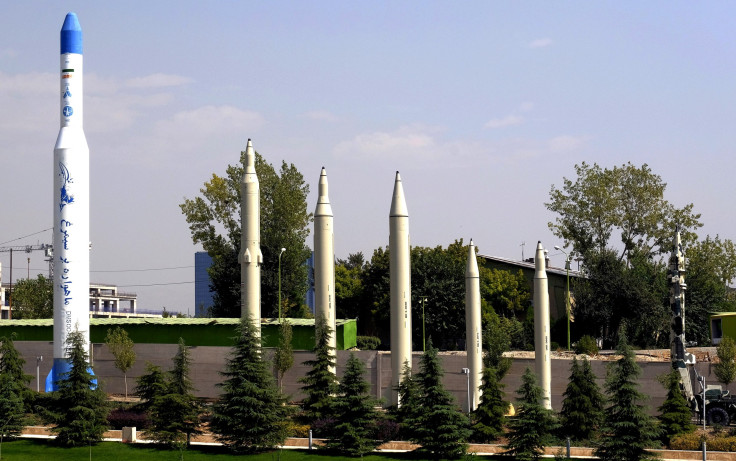 Iran tested a new medium-range ballistic missile in November, possibly breaching United Nations sanctions, according to media reports. Fox News, which reported the alleged development Monday, said that the test was conducted Nov. 21 near Chabahar, a port city near Iran's border with Pakistan.
According to unnamed U.S. officials cited by Fox News and Reuters, Tehran tested the Ghadr-110 missile, which has a range of approximately 1,200 miles and is capable of carrying a nuclear warhead. Currently, under a U.N. Security Council resolution passed in 2010, Iran is prohibited from carrying out ballistic missile tests until a nuclear deal between Iran and six world powers -- the P5+1 -- is fully implemented, which is likely to be sometime next year.
Under the Joint Comprehensive Plan of Action (JCPOA) -- reached in July after protracted negotiations -- crippling sanctions against Iran will be lifted in exchange for the country limiting its sensitive nuclear program and allowing international inspectors limited access to its military sites. The deal also places an 8-year restriction on work on ballistic missiles designed to deliver nuclear weapons.
Reports of the latest alleged test come just over a month after the U.S. confirmed that Iran had tested a medium-range missile capable of delivering a nuclear weapon. Following that test, the White House said there were "strong indications" that Tehran "did violate U.N. Security Council resolutions that pertain to Iran's ballistic missile activities." However, White House spokesman Josh Earnest clarified that the violation was "entirely separate" from the nuclear deal.
Reacting to international condemnation of the October missile test, Iran denied that it had violated U.N. resolutions, with Foreign Minister Mohammad Javad Zarif saying that the missile was not designed to carry nuclear warheads.
So far, the Security Council's sanctions committee has not taken any action against Iran, and unnamed U.N. diplomats cited by Reuters said Monday that they had received no official notification of a new alleged violation.
© Copyright IBTimes 2023. All rights reserved.
FOLLOW MORE IBT NEWS ON THE BELOW CHANNELS