Iran Will Take 'Pre-Emptive Action' if Threatened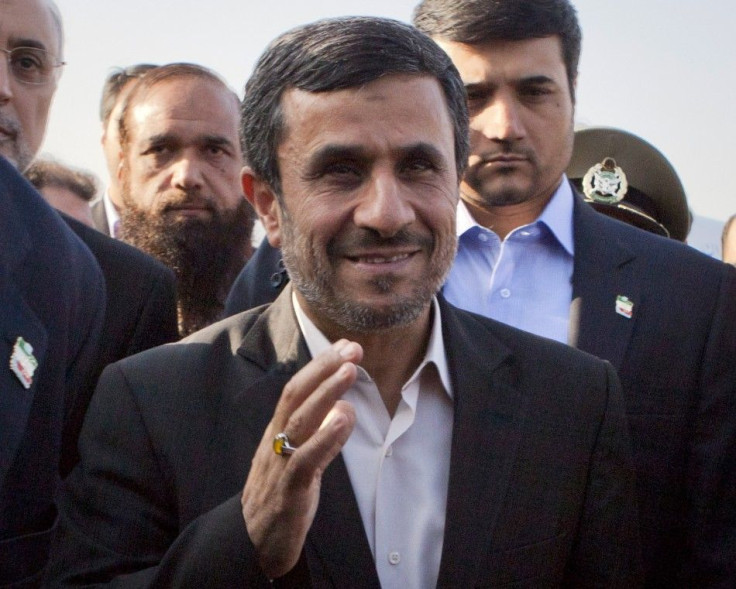 Iran has warned that it will take "pre-emptive action" if the country thinks it is threatened by attack from foreign countries and its national interests were in any way endangered.
The deputy chief of Iranian armed forces, Mohammad Hejazi, told the semi-official Fars news agency: Our strategy now is that if we feel our enemies want to endanger Iran's national interests, and want to decide to do that, we will act without waiting for their actions.
Hejazi's statement comes as Teheran is under extreme pressure to relinquish its nascent nuclear power program, which the west and Israel believe is designed to build atomic weapons.
The United States and European Union have already imposed severe economic sanctions on Iran's key oil sector in a bid to squeeze the Islamic Republic financially.
Of greater concern, speculation is growing that Israel will launch a military strike to destroy Iran's nuclear facilities – as they have done in the past with similar sites in Syria and Iraq.
Some western leaders, including Britain's foreign secretary William Hague have urged Israel to show restraint.
However, Hague has also warned that by allowing Iran to develop nuclear weapons, a deadly arms race will escalate in the Middle East.
"If Iran set about the development of nuclear weapons then other nations in the Middle East would do so as well," Hague told MPs in Parliament.
"I therefore do believe there would be a nuclear arms race in the region."
Iran has repeatedly claimed that its nuclear program is meant to serve peaceful purposes.
On Monday, amidst the arrival of officials of the UN's International Atomic Energy Agency (IAEA) in Teheran, the Iranian military conducted maneuvers designed to bolster defenses around its nuclear plants.
These exercises aim to reinforce the co-ordination between the military and the Revolutionary Guards for a total coverage of the country's sensitive facilities, especially nuclear sites, the state-controlled IRNA news agency stated.
© Copyright IBTimes 2023. All rights reserved.