Iran's Guardian Council Passes Election Reform, Aimed At Ahmadinejad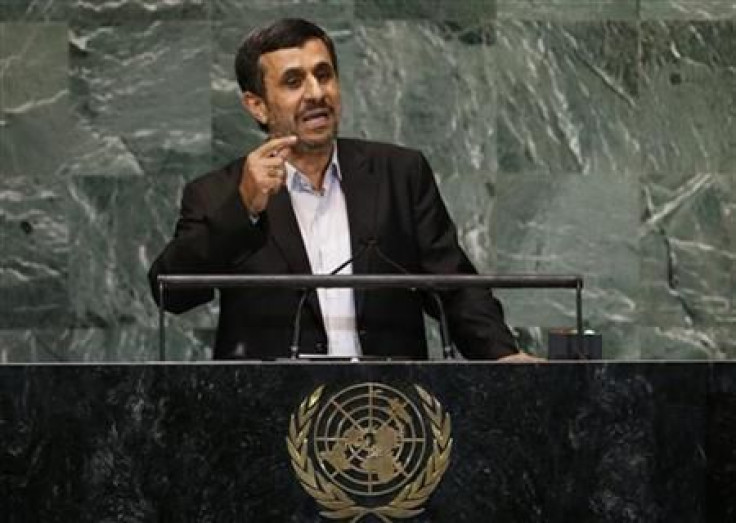 The Iranian elections are six months away, but on Tuesday the Guardian Council -- the people who actually run Iran, over the heads of the president and parliament -- passed into law a series of election reforms aimed at diminishing current President Mahmoud Ahmadinejad's power.
First reported by the Mehr news agency, a spokesman for the Guardian Council said that the bill, introduced at the end of last September, had been passed by the council at the beginning of the week and is aimed at reducing the amount of authority the current administration has in running elections, the English-language Iranian news site Payvand.com reported. Elections will now be run by a new 11-member Central Executive Election Board, with representatives from all three branches of the government, Radio Free Europe said.
The next Iranian elections are scheduled for June. Ahmadinejad is ineligible to run because of term limits. There has been rising concern among the conservative factions in the country that despite the term limits, Ahmadinejad might be orchestrating a power grab.
Iranian journalist Roozbeh Mirebrahimi told UPI that the new law is a blatant way to "contain" Ahmadinejad. "A major part of the changes were made because of the concerns of the conservative critics of the Iranian president who are worried that Ahmadinejad and his team could try to interfere in the election and influence the results," Mirebrahimi said.
The current president fell out of favor with the clerical elite, and recently with his constituents, for purported mishandling of the economy. Ahmadinejad, naturally, has called the new changes "unconstitutional."
Reformists in the country are ambivalent about the changes, Inter Press Service said, especially after the tumultuous 2009 elections, when Ahmadinejad won an election that appeared to many to be fraudulent. There have been rumors of boycotts among much of the opposition, but former President Mohammed Khatami, who served from 1997 to 2005 and supported opposition candidate Mir Houssein Mussavi in 2009, said this should not be the case. "Be careful your words do not discourage people from participating in elections," Khameni warned, according to IPS.
© Copyright IBTimes 2023. All rights reserved.