Iran's Rafsanjani loses chair on powerful clerical body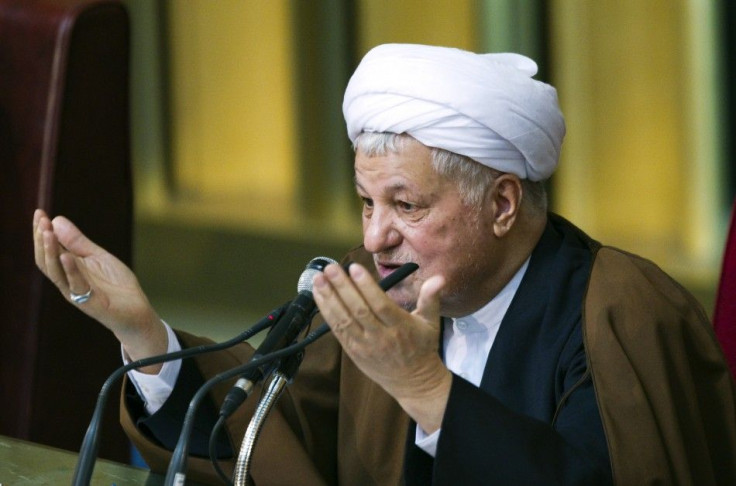 One of the most powerful political figures in Iran, former President Akbar Hashemi Rafsanjani, has lost his position as chief of an influential clerical body, according to media reports.
Rafsanjani had been chairman of Iran's Assembly of Experts – an elected body of clerics which chooses the supreme leader and oversees his activities -- since 2007, but he has been criticized by hardliners in government as being too closely associated with the opposition.
He was particularly irate about the government's brutal crackdown of protesters who questioned President Mahmoud Ahmadinejad dubious electoral victory in 2009.
Rafsanjani's daughter, Faezeh Hashemi, has been arrested twice for participating in anti-government protests.
While Rafsanjani has been a vocal critic of Ahmadinejad, he was been relatively silent over the past year and expressed his support of the current supreme leader Ayatollah Ali Khamenei.
Nonetheless, hardliners in parliament have been agitating for his removal.
In his place, Ayatollah Mohammad Reza Mahdavi Kani was selected to head the Assembly, the semi-official Mehr news agency said.
Kani is viewed as a moderate conservative who has nothing to do with the opposition.
Rafsanjani, who will remain a member of the Assembly, assured that he would not stand in the way of Kani.
If he [Kani] was ready and accepted responsibility, I would certainly not nominate myself, so that we could eliminate the differences and this sacred institution would not be damaged by my side, Rafsanjani said.
However, Rafsanjani warned that divisiveness in the country's politics is becoming very serious and that Iran should be vigilant to keep people united.
Rafsanjani also remains as the chairman of the Expediency Council, a committee which arbitrates legislative disputes. Rafsanjani served as Iran's president for eight years from 1987 and ran again in 2005, but lost to Ahmadinejad in the second round.
© Copyright IBTimes 2023. All rights reserved.