ISIS Destroys Khorsabad: Third Archaeological Site In Iraq Wrecked By Islamic State, Report Says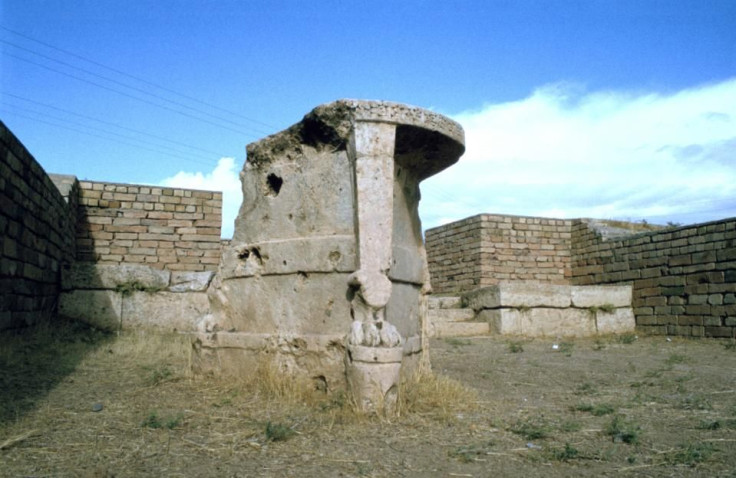 Islamic State militants have reportedly destroyed a third archeological site in Iraq, just days have demolishing Hatra and Nimrud. The Iraqi government began investigating reports Sunday the terror group -- formerly known as ISIS or ISIL -- plundered and wrecked Dur Sharrukin, an ancient Assyrian city in present day Khorsabad about 9 miles from Mosul, the Associated Press reported.
Dur Sharrukin was the Assyrian capital in the time of Sargon II. But the city was abandoned and the capital was moved to Nineveh in 705 B.C. after the Assyrian king's unexpected death. The archaeological site is in modern Khorsabad, a village in northern Iraq. The palace at Khorsabad is famous for illuminating Assyrian art and architecture thanks to its stylistic innovations, the preservation of paint on its wall reliefs and extensive ancient written documentation concerning its construction, according to research from the University of Chicago.
Reports of the damage at Khorsabad surfaced one day after ISIS militants used explosives and trucks to raze parts of Hatra, a 2,000-year-old city from the Seleucid empire once considered one of the best preserved examples of a Parthian city. The U.N. cultural agency Unesco, which lists Hatra as a world heritage site, condemned the attack Saturday. "The destruction of Hatra marks a turning point in the appalling strategy of cultural cleansing underway in Iraq," Unesco head Irina Bokova told Reuters.
Two days earlier, the Islamist extremists "bulldozed" and looted the 3,000-year-old Assyrian city of Kalhu -- or modern Nimrud -- which was recently nominated by the Iraqi government to be placed on Unesco's list of world heritage sites, the New York Times reported. The series of attacks on Iraqi antiquities have all occurred near Mosul, an ISIS stronghold. The first was caught on videotape last month, showing ISIS militants smashing 3,000-year-old stone sculptures and other ancient artifacts at Mosul Museum.
Iraqi Tourism and Antiquities Minister Adel Shirshab has urged the U.N. Security Council to address the crisis that threatens to eliminate evidence of the Mesopotamian civilization. "The world should bear the responsibility and put an end to the atrocities of the militants, otherwise I think the terrorist groups will continue with their violent acts," Shirshab said during a press conference Sunday, according to the AP.
The Islamic State group has declared its intention to destroy pre-Islamic artifacts that offend its religion. "These ruins that are behind me, they are idols and statues that people in the past used to worship instead of Allah," an ISIS militant said in the video. "The Prophet Muhammed took down idols with his bare hands when he went into Mecca. We were ordered by our prophet to take down idols and destroy them, and the companions of the prophet did this after this time, when they conquered countries."
© Copyright IBTimes 2023. All rights reserved.
FOLLOW MORE IBT NEWS ON THE BELOW CHANNELS