ISIS In Europe: Despite Berlin Terrorism By Islamic State, Germans Say They Feel Safe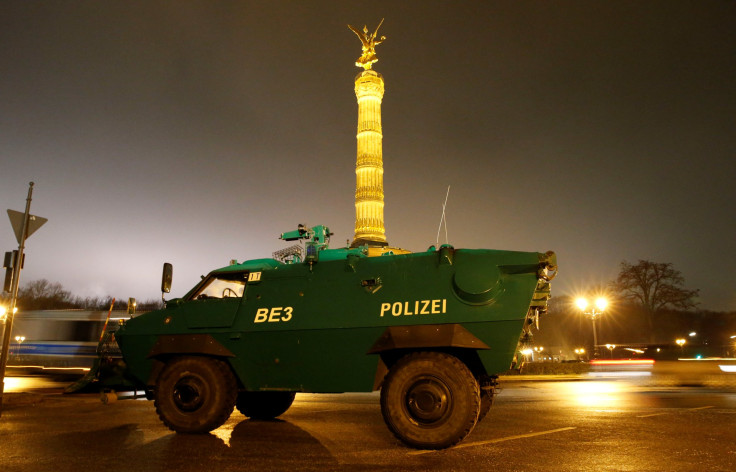 Despite a deadly truck attack on a Berlin Christmas market last month, most Germans feel safe in their country, according to a new survey released this week.
Seventy-three percent of Germans told the pollster they feel "rather safe" in their country, while 26 percent felt "rather unsafe," according to Deutsche Welle, a German news outlet. The poll was conducted by the Infratest Dimap polling institute with German broadcaster ARD and the Die Welt newspaper.
Twelve people were killed and dozens more injured when a man intentionally drove a truck into a packed Berlin outdoor Christmas market in late December. The day after the attack, the so-called Islamic State group, otherwise known as ISIS, claimed the driver was "a soldier," but provided no further details about the attacker. The man authorities believe was the driver, 24-year-old Anis Amri, was killed in shootout with Italian police days after the attack. ISIS would later release a video showing Amri claiming he was inspired by the terrorist group.
"God willing, we will slaughter you like pigs," he said in the undated video filmed in Berlin. "To my brothers everywhere, fight for the sake of Allah. Protect our religion. Everyone can do this in their own way. People who can fight should fight, even in Europe."
The poll was conducted at the start of the New Year, just weeks after the terrorism played out in Berlin. One effect on the psyche of Germans may have been a drop in trust with the county's intelligence agencies. More than half of those surveyed had "little" or "absolutely no" trust in those agencies, while 88 percent had "great" or "very great" trust in the police, according to Deutsche Welle.
Authorities in Europe remain concerned about ISIS-inspired attacks, including everything from chemical warfare to car bombings, according to recent reports. Despite those fears, the group has continued to lose ground in areas it once controlled, most notably in Mosul, Iraq, once an ISIS stronghold. Some two-thirds of east Mosul has been regained from the group since October, officials told the BBC Friday.
The poll surveyed 1,000 respondents with a margin of error of plus or minus three percentage points.
© Copyright IBTimes 2023. All rights reserved.