ISIS Militant Captured In Iraq; US To Hand Over Detainee To Iraqi, Kurdish Authorities After Interrogation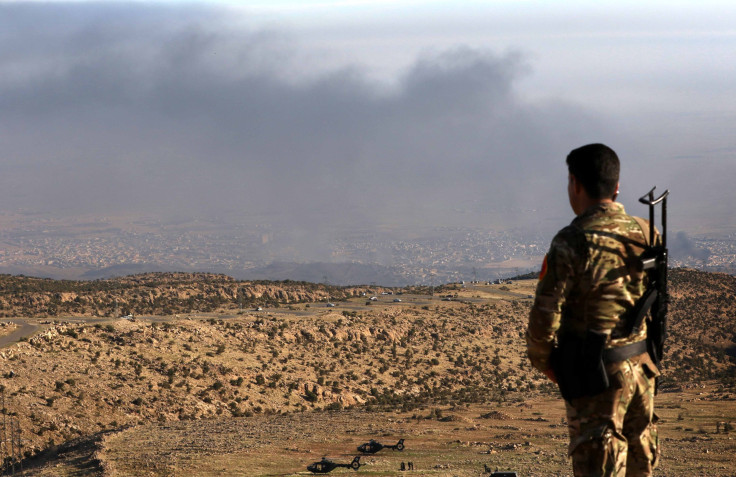 U.S. Special Operations forces have captured an Islamic State group operative in a recent raid in northern Iraq, reports said Tuesday. American defense authorities described the capture as a vital development in fighting the militant group also known as ISIS.
U.S. Army's elite Delta Force reportedly led the highly secretive team to capture the operative. U.S. authorities are interrogating the detained ISIS militant in the northern Iraqi city of Erbil, according to the New York Times. Defense officials told the newspaper that their plan was to turn the militant over to Iraqi or Kurdish authorities, but will now do so after interrogation, which could take several weeks or even months.
The officials told the Times that the team had established safe houses and worked with Iraqi and Kurdish forces to set up networks of informants and performed raids on ISIS leaders and other significant terrorists. The authorities also voiced concern about handling what is likely to be a growing group of detainees.
A U.S. official told Fox News the "kill or capture" mission is based on the template of the raid that targeted the killing of ISIS commander Abu Sayyaf and the detention of his wife Umm. This kind of mission will reportedly be the model for future operations against the Sunni militant group. U.S. forces expect to collect evidence about the terror group's operations from the latest captive, as in the case of Umm Sayyaf. The official also added that there was "no plan to make a detention center" in Iraq, Fox News reported.
© Copyright IBTimes 2022. All rights reserved.
FOLLOW MORE IBT NEWS ON THE BELOW CHANNELS