ISIS Senior Leader Turki Al-Binali Killed In Syria By US-Led Coalition Forces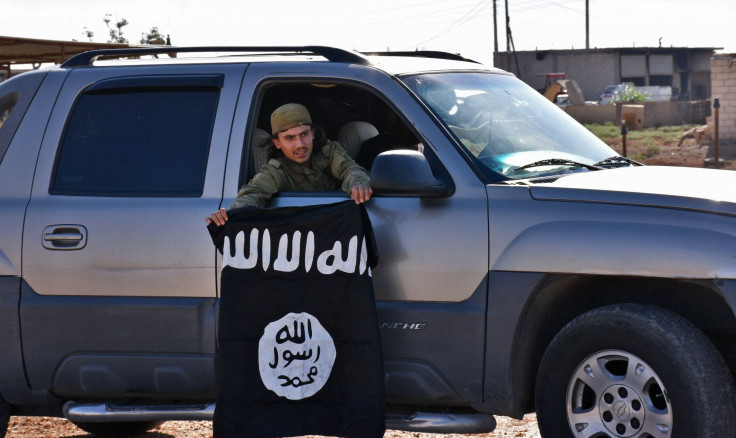 Coalition forces led by the U.S. killed Turki al-Binali, a senior leader of the Islamic State group in Iraq and Syria also known as ISIS, in an airstrike last month, the U.S. Central Command confirmed Tuesday in a statement. Al-Binali, "the self proclaimed 'Grand Mufti,' or chief cleric of ISIS," was killed in a May 31 airstrike in the city of Mayadin in eastern Syria, the statement said.
ISIS had already confirmed Al-Binali's death on June 1, according to a report published Tuesday by Al Arabiya, a Saudi-owned Arab news channel.
"Al-Bin'ali had a central role in recruiting foreign terrorist fighters and provoking terrorist attacks around the world," the Central Command statement said. "As chief cleric to ISIS since 2014, he provided propaganda to incite murder and other atrocities, attempted to legitimize the creation of the 'caliphate,' and was a close confidant of [ISIS leader] Abu Bakr al-Baghdadi," it read.
Read: ISIS Loses Ground In Syria And Becomes More Deadly
The statement also specified Al-Binali's propaganda writings included a call for terrorists to pledge allegiance to al-Baghdadi as "caliph." "His recruiting efforts for the terror group also included multiple recorded lectures attempting to justify and encouraging the slaughter of innocents," the Cent. Comm. statement noted.
Born in 1984, Al-Binali was from a wealthy family in Bahrain, that had close ties to the Al-Khalifas, Abu Dhabi's royal family, the New York Times said in an article in 2015. He was known for formulating religious opinions for ISIS, one of which included justifying rape and enslavement of women from the minority Yazidi community in Iraq.
The U.S. Department of Treasury described him as "a recruiter for ISIL foreign fighters." It also claimed he provided "literature and fatwas for ISIL training camps," and wrote "several pamphlets to recruit more fighters to ISIL, including the first call for Muslims to pledge allegiance to ISIL leader."
Al-Binali was also listed under U.N. sanctions, which stated he was chosen as ISIS' "chief religious advisor" in 2014. Baharain revoked his citizenship Jan. 31, 2015.
The cleric had also served as head of ISIS' religious compliance police, where he was responsible for recruitment of foreign fighters. He was closely associated with al-Baghdadi and was also a part of his team of advisers, according to the U.N. listing.
Al-Binali's recruiting efforts for ISIS also included distribution of funds, and his filmed lectures were shown in order to promote propaganda In June 2014, he tried to legitimize the declaration of the so-called "caliphate."
Read: ISIS Kills Hundreds In Mosul, Iraq, According To UN
Recently, several senior leaders of the group have been killed as ISIS has been driven from large parts of Iraq and Syria. U.S.-backed coalition forces recently pushed into the northern Syrian city of Raqqa that served as the group's de facto capital.
Unconfirmed reports last week claimed ISIS leader Abu Bakr al-Baghdadi was killed by a Russia-backed airstrike. However, reports also said that Moscow was investigating the claims.
Russia's Defense Ministry said the airstrike near the Syrian city of Raqqa on May 28 targeted a meeting of ISIS leaders. "According to the information which is now being checked by various channels, al-Baghdadi, who was eliminated by the air strike, was also present during the meeting," RIA news agency quoted the ministry as saying.
© Copyright IBTimes 2023. All rights reserved.