ISIS In Syria: Islamic State Terrorism Fight Should Be Coordinated With Damascus Out Of Respect For 'National Sovereignty,' Syrian Foreign Minister Says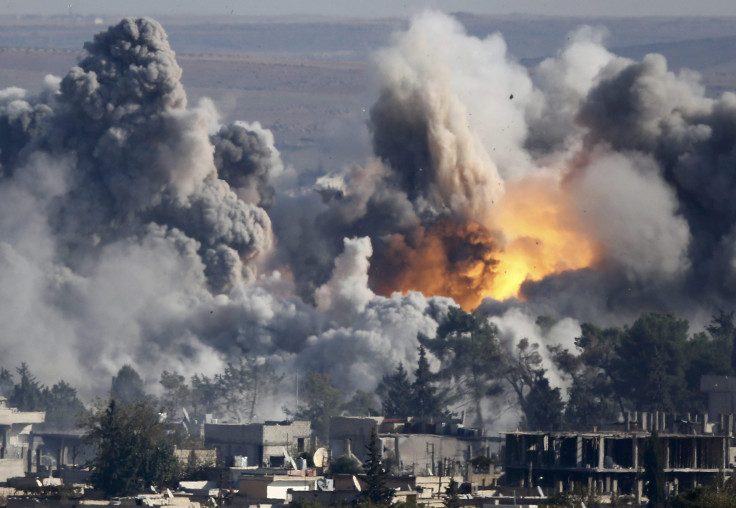 International efforts to fight terrorists in Syria were acceptable to the government there but should be coordinated with Damascus and not impinge on Syrian sovereignty, Walid al-Moallem, Syria's foreign minister, said Wednesday, state media reported. Though Moallem did not specifically name the terrorists in question, he was presumably referring to international efforts to fighting the Islamic State militant group, also known as ISIS or ISIL.
"Syria is fighting terrorism on behalf of the world, and it welcomes any effort that is put in the framework of combating terrorism providing that the national sovereignty is respected," Moallem said. Anti-terrorism initiatives coordinated with Damascus were also welcomed, he added.
Moallem, who is also deputy prime minister, made his remarks while in Tehran, Iran, for a meeting with Iranian Foreign Minister Mohammed Java Zarif. The officials discussed relations between Syria and Iran, regional and international developments, as well as efforts to fight terrorism, the Syrian Arab News Agency reported.
Syria has been embroiled in a civil war since 2011, when the government headed by President Bashar Assad cracked down on anti-government protesters. It has long described any groups who fight the government as "terrorists," a claim that Moallem reiterated.
"For us in Syria there is no such thing as moderate or nonmoderate opposition," Moallem told reporters Wednesday. "Whoever that takes up arms against the Syrian state is a terrorist."
A mélange of rebel groups with shifting alliances and foreign backers were fighting not only the government in Syria but also each other. The United States has also been leading an international coalition conducting airstrikes targeting the Islamic State group in Iraq and Syria.
The U.S. carried out its first airstrikes Friday in defense of U.S.-trained rebels, one of whom was reportedly killed in a fight against Jabhat al-Nusra, or the Nusra Front, a rebel group that is al Qaeda's branch in Syria.
In a reflection of the complex web of players in the Syrian civil war, the U.S. has tried to focus on fighting the Islamic State group, not forces loyal to Assad, in Syria. But if Assad's forces attacked U.S.-trained rebels, the U.S. would be willing to conduct airstrikes in their defense, U.S. officials told Reuters on Sunday.
Publicly, the White House has cast that prospect as unlikely. "So far, we have seen the Assad regime abide by the admonishment that we have offered to not interfere with our activities inside of Syria," White House spokesman Josh Earnest said.
© Copyright IBTimes 2022. All rights reserved.
FOLLOW MORE IBT NEWS ON THE BELOW CHANNELS