ISIS In Syria: US-Coalition Planes Drop Leaflets Promising Freedom On De Facto Islamic State Group Capital Of Raqqa - Report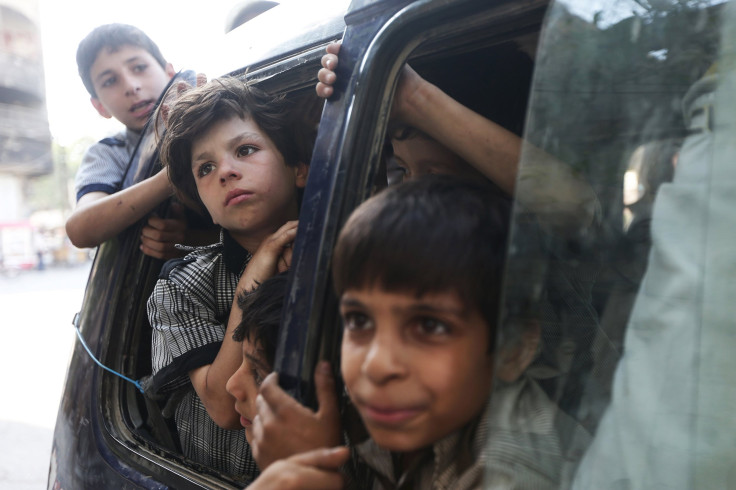 Leaflets bearing drawings of dead extremists and a message promising freedom to the region showered the de facto capital of the Islamic State group in Syria Sunday. U.S.-coalition planes dropped the missives from the anti-ISIS group Raqqa is Being Silently Slaughtered and the Syrian Observatory for Human Rights, based in London, the Associated Press reported.
The leaflets also show fighters from the Kurdish militia known as the YPG walking down the street above two words in Arabic that translate to "freedom will come." The drop comes as YPG fighters have advanced within 50 miles of Raqqa.
This isn't the first leaflet drop in the area, the AP noted. Earlier ones bore cartoons of masked extremists at a "hiring office" putting people into a meat grinder.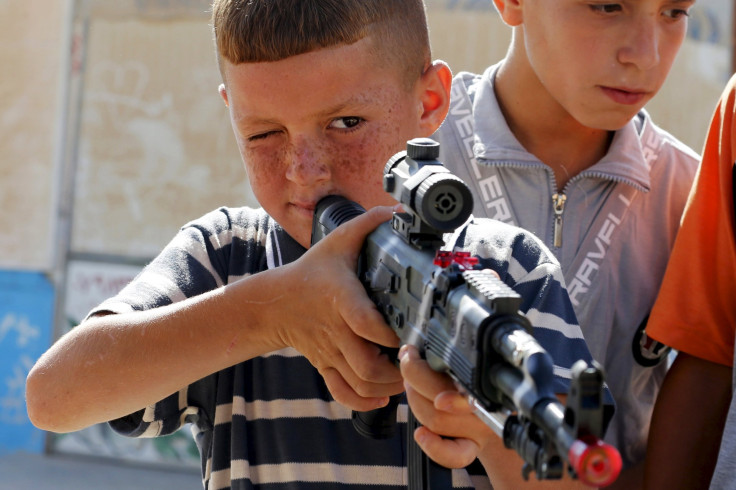 The observatory and the anti-ISIS group charged Sunday militants have given Internet cafes in Raqqa four days to stop offering Internet connections to nearby homes, AP reported.
The Islamic State group controls about a third of Syria and neighboring Iraq, which it declared a caliphate last year.
A series of bombings Sunday in Iraq killed at least eight people and wounded about two dozen more. The violence comes on the heels of Friday's truck bombing in Diyala province that killed at least 115 people in a crowded market.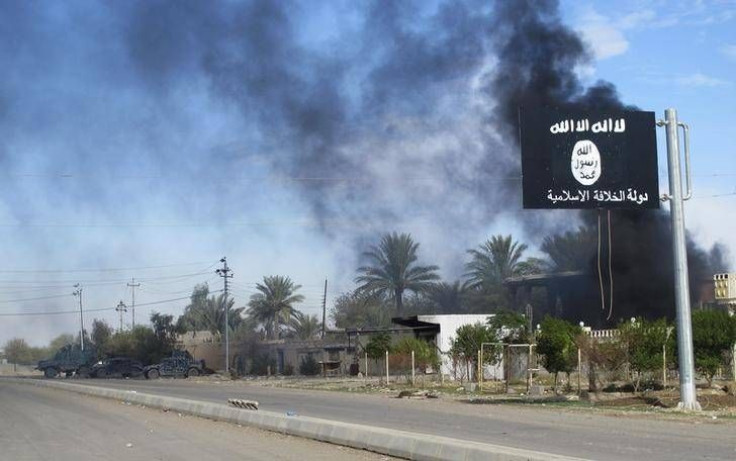 The Conflict Armament Research group and Sahan Research accused ISIS Friday of using chemical weapons against Kurdish forces in Syria and Iraq in the last month, Agence France-Presse reported. The groups documented two such attacks in northeastern Hasakeh province June 28.
"Upon impact, the projectiles released a yellow gas with a strong smell of rotten onions," the YPG said in a statement. Those exposed reported headaches, muscle pain, burning in the throat, eyes and nose, and trouble concentrating.
The U.S. has beefed up aid and sent hundreds of advisers to Iraq in recent months to help shore up the regime and fight the extremists. Joint Chiefs Chairman Gen. Martin Dempsey said Saturday that though the Islamic State group appears to be gaining momentum, there is no need to send additional U.S. troops, USA Today reported.
"I asked the senior leaders point-blank: 'Are we at the point where, in order to make sure this mission succeeds, that we need to be here in greater numbers and go farther forward?' " Dempsey told reporters as he wrapped up a day-long visit to Baghdad. "And the answer was 'no.'"
© Copyright IBTimes 2023. All rights reserved.