ISIS Tel Abyad Update 2015: Why Syrian Border Town Is Crucial For Kurdish Fighters Battling Islamic State Group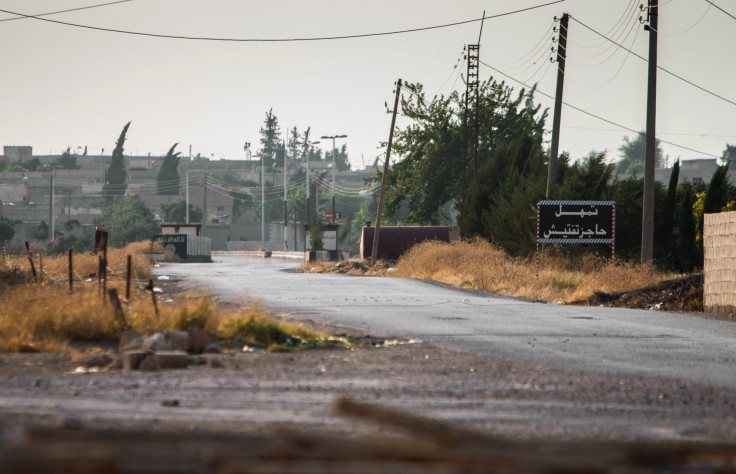 Kurdish fighters confirmed Tuesday that they had taken control of Tel Abyad, a Syrian border town, in what was expected be a critical loss for the Islamic State group. Tel Abyad fell Monday night after a two-day siege by the Kurdish soldiers, known as the YPG, and their affiliates in the Free Syrian Army, the Washington Post reported.
The capture was an important strategic maneuver because Tel Abyad is along a key supply route to Raqqa, ISIS's self-declared capital 50 miles away. By taking control, the YPG cut that route off. Furthermore, if they continue to control Tel Abyad, it could link the city to its other holds to form a stronger front, BBC reported.
"Tal Abyad is a financial and logistical hub for IS," analyst Mutlu Civiroglu told the Guardian. "Once you cut this hub, it is going to be very hard for IS to smuggle in fighters, to sell oil and deal in the other goods they deal in."
Tel Abyad was captured by ISIS last June, and the YPG's efforts to retake it began in earnest Thursday. Soldiers approached the town -- which has a population of approximately 15,000 -- from the east and west over the weekend and officially cut off the supply road Monday, the Guardian reported. Reporters said they saw YPG soldiers taking down ISIS flags and waving their own yellow banners in celebration Monday night.
"Daesh has been broken at the hands of the YPG," Kurdish commander Haqi Kobane told the Associated Press, referring to ISIS by another name. "It is a victory for all Syrians."
The fighters continued to battle ISIS on the eastern and southern outskirts of town Tuesday. They were also confronting small groups of extremists within the city, but YPG spokesman Redur Xelil told Al Jazeera the situation was "under complete control."
Meanwhile, Turkey was dealing with an influx of refugees from the capture. The recent fighting in Tel Abyad sent about 21,000 people frantically fleeing across the border, mostly women and children, Anadolu Agency reported.
© Copyright IBTimes 2023. All rights reserved.