ISIS Threatens Britain: Authenticity Of Execution Video Featuring Masked Jihadi, Young Boy Under Scrutiny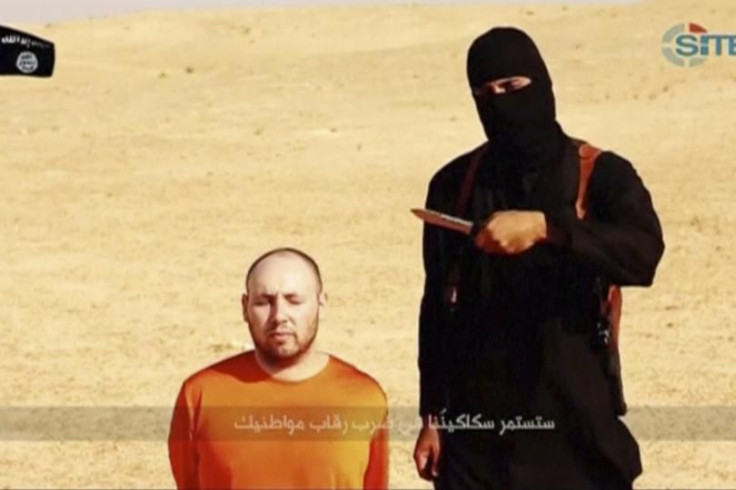 UPDATE: 8 a.m. EST – British Prime Minister David Cameron responded to the new Islamic State group video showing the execution of five prisoners identified as British spies as "desperate stuff" from ISIS that is "losing territory."
"We are examining the content of the video and the prime minister is being kept updated on that," Cameron's spokeswoman reportedly said. "It serves as a reminder of the barbarity of Daesh [ISIS] and what the world faces with these terrorists. It is also clearly a propaganda tool and should be treated as such."
Original story:
The British security and intelligence agencies are working to determine the identity of a man and a young boy with British accents in a new video released by the Islamic State group. The propaganda video released Sunday shows the execution of five prisoners identified as British spies and threatens U.K. Prime Minister David Cameron with attacks.
British authorities are examining the authenticity of the video and will also carry out voice-print analysis to match details mentioned in the video about individuals known to have traveled to Iraq and Syria, BBC reported. In the video, five men are depicted kneeling in orange jumpsuits before masked gunmen. After being accused of spying for Britain, they each deliver a confession in Arabic. At the end of the video, all the five men are shot in the head.
"This is a message to David Cameron," a masked jihadi militant says in the video. "How strange it is that a leader of a small island threatens us with a handful of planes," the man says, mocking British military efforts to eliminate the extremist group in Iraq and Syria.
After the apparent killings, the young boy seen in the video wearing military-style clothing reportedly points into the distance and talks about killing the "unbelievers."
The Sunni militant group, also known as ISIS, has previously used several children for its propaganda videos.
Colonel Richard Kemp, former intelligence adviser to the British government and ex-commander of British forces in Afghanistan, reportedly slammed ISIS for hiding behind a mask and a child in its latest video.
"This person, is waving a pistol about at the camera and trying to look very brave," Kemp said, according to Mirror Online. "This is exactly the kind of cowardice we have become to expect from people like him and the other ISIS cowards."
The masked jihadi militant in the video mocks Cameron for daring to "challenge the might" of the extremist group before threatening British people to "invade your land."
The main speaker in the video also recalls the fighter dubbed Jihadi John, a British Arab who appeared in apparent beheading videos released earlier by ISIS. U.S. officials have reported killing Jihadi John, whose real name was Mohammed Emwazi, in a November drone strike.
The British Foreign Office reportedly said it was aware of the video and was studying its contents. Some government sources pointed out that ISIS has earlier released propaganda videos that were not what they appeared to be.
"It is very likely this is Daesh [ISIS] trying to deflect attention from its recent military failures in Iraq," a source reportedly said.
© Copyright IBTimes 2023. All rights reserved.