ISIS Video Vows War Against World: Islamic State Targets Include Mexico, China, Japan, Russia, US, Iran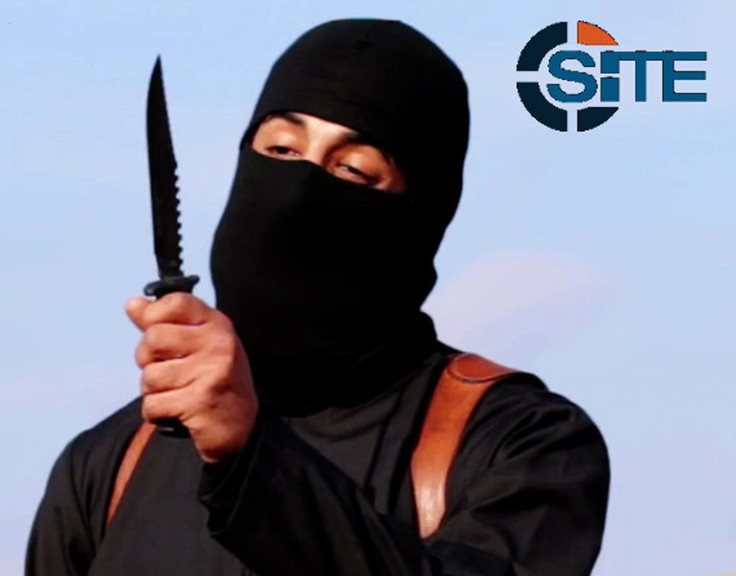 The Islamic State group (aka ISIS or ISIL) released a new video Wednesday, this one featuring a voice taunting and telling the U.S. and other countries fighting the terrorist group to "bring it on." A deep voice speaking in fluent English touts ISIS' successes in establishing "a state built on the prophetic methodology" and mocks the high suicide rate among U.S. soldiers.
"This is the source of our glory: our obedience to our lord. We are uncompromising in our call to Tawhid [Islamic monotheism]. We only call to Allah, unlike the countless deviant factions raising their false banners," the voice says.
The video, which includes high-quality graphics, claims the U.S. is "too weak" to put boots on the ground in ISIS-held places in Syria and Iraq, and says its army fights on behalf of "legislators, liars, fornicators, corporations and for the freedoms of sodomites." Militants will eventually fight "80 banners," the voice says, purportedly citing a religious prophecy. Currently, 60 nations have joined the fight against ISIS, and the video features an image of each nation's flag. The narrator calls them a "coalition of devils."
"Your numbers only increase us in faith," the video says.
The new video comes just a day after a video was released showing a balaclava-clad militant with a rifle threatening France with fresh attacks. ISIS claimed responsibility for the coordinated terror attacks in Paris earlier this month that left at least 130 people dead and hundreds more wounded.
ISIS, which has claimed responsibility for several recent terror attacks around the world, has increasingly vowed to take its fight global. Some experts have speculated the recent threats of an offensive indicate fears among ISIS' leadership over recent losses of territory in Iraq and Syria.
ISIS has also released videos threatening attacks on New York City and Washington, D.C. One of the videos used images showing a busy Times Square in Manhattan as French music played in the background, and another showed government buildings in Washington.
"We will blow it up, the same as we blew up the idols in this good land," one fighter said, referring to the White House. "The victory has been promised to us by our creator, by our Lord."
Although the militant group holds considerable territory in the Middle East, they have seen considerable setbacks in recent months.
© Copyright IBTimes 2023. All rights reserved.
FOLLOW MORE IBT NEWS ON THE BELOW CHANNELS