ISIS War: UAE To Send F-16 Fighter Jets To Help Jordan Fight Islamist Group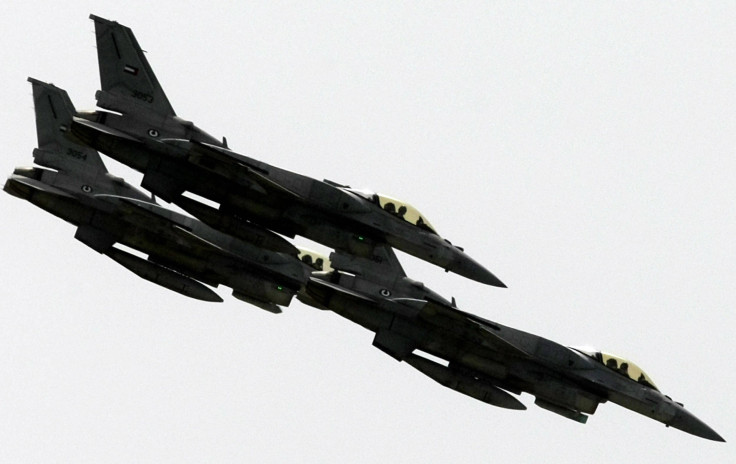 The United Arab Emirates has decided to send a squadron of F-16 fighter jets to Jordan to help in the fight against the Islamist State group.
The move comes after the UAE withdrew all its planes from the U.S.-led air coalition against ISIS late last month, as there were disagreements with the coalition over arming Sunni fighters on the ground in Iraq.
Jordan has pledged to root out ISIS fighters, after the militant group burned to death Jordanian pilot Muath al-Kasaesbeh, who was captured by the group after his plane went down over territory controlled by them.
The Guardian quoted an unnamed army official as saying: "UAE fighters would now join raids from inside Jordan. This is a big boost and will be helping our [Gulf] brothers shorten their flying distances and intensify strikes against the militants."
The report also said that the UAE's state news agency confirmed that the Gulf country was sending F-16 jets "to support the Jordanian armed forces to effectively participate in the military campaign against ISIS".
Meanwhile, there have been conflicting reports over the death of US aid worker Kayla Mueller, who ISIS has claimed to have been killed in Jordanian air strikes.
The terror group had released images of a bombarded building and said that Mueller was in the building when Jordanian planes launched an air strike.
However, they did not release any image of the aid worker.
Later, in a public statement, the parents of the US hostage asked the Islamist group to contact them directly. The 26-year-old aid worker's parents said they had decided to break their public silence over reports of their daughter's death during air strikes by Jordan, and they are "hopeful" she is still alive.
"This news leaves us concerned, yet, we are still hopeful that Kayla is alive," they said. "We have sent you a private message and ask that you respond to us privately. You told us that you treated Kayla as your guest, as your guest her safety and wellbeing remains your responsibility," her parents stated.
This article is copyrighted by IBTimes.co.uk, the
business news
leader
FOLLOW MORE IBT NEWS ON THE BELOW CHANNELS