ISIS World Cup Soccer Plot: Saudi Arabia Game Target Of Thwarted Terrorist Attack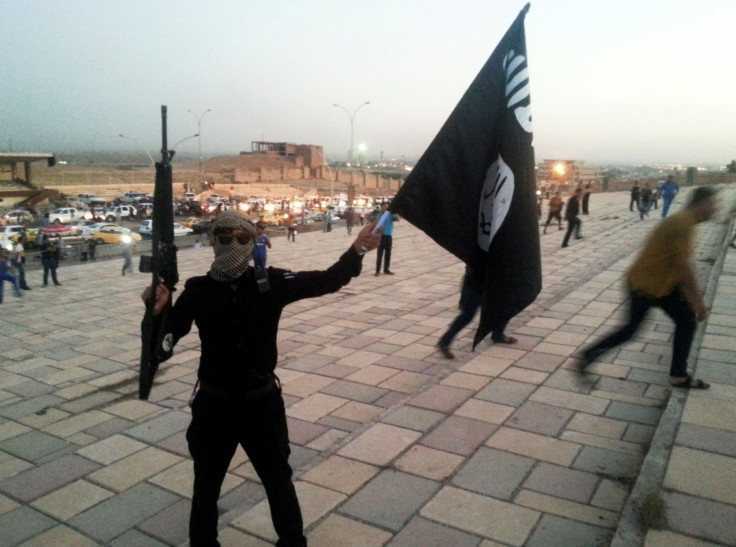 Saudi Arabia claimed on Sunday that it had thwarted a plot by the Islamic State (ISIS) to bomb a World Cup 2018 qualifying match between the Saudis and the United Arab Emirates in Jeddah earlier this month. The Saudi interior ministry said two Pakistanis, a Syrian and a Sudanese national were arrested after the discovery of a plan to car-bomb the match on Oct. 11 al-Jawhara Stadium in the East of the Arab state. More than 60,000 fans attended the match.
Saudi authorities also announced that they had foiled a second ISIS plot targeted at security officials in the capital Riyadh. In the past two years, Saudi Arabia has been the target of several terrorist attacks at the hands of ISIS. The group's leader Abu Bakr al-Baghdadi has called for attacks against Saudi Arabia after it joined the U.S.-led coalition bombing ISIS targets in Iraq and Syria. In July, terrorists attacked the tomb of Mohammed in the Medina, one of Islam's holiest sites.
Its latest plot is not the first time that ISIS has planned to attack a soccer match. It has been almost a year since terrorists affiliated with the group launched attacks throughout Paris in November 2015. They started when three suicide bombers detonated their vests outside the Stade de France stadium, on the outskirts of Paris, where France was taking on Germany. The first suicide bomber had been prevented from entering the stadium when a security guard discovered his vest.
The attack led to heightened security around this summer's European Championship tournament, staged across France.
And ISIS is not the first terrorist group to target major sporting events. It was revealed years later that the 1998 World Cup, also staged in France, had been the subject of a thwarted plot backed by al-Qaeda. At the 1972 Munich Olympics, Palestinian terrorist group Black September took 11 Israeli team members, eventually killing them all along with a West German policeman.
© Copyright IBTimes 2022. All rights reserved.
FOLLOW MORE IBT NEWS ON THE BELOW CHANNELS