ISIS In Europe: Germany Investigates Islamic State Group Link To Hamburg Teen Murder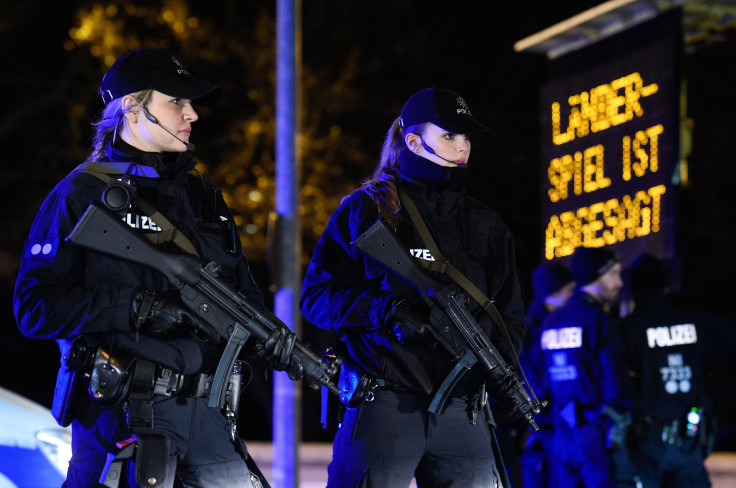 German authorities said Sunday they were investigating claims the Islamic State terrorist group, also called ISIS, was behind the Oct. 16 murder of a Hamburg teenager. ISIS claimed responsibility for the deadly stabbing Saturday.
A German police spokeswoman said authorities couldn't independently verify the claim as it differs from the official account of the event.
"We are looking into the authenticity of the IS [ISIS] claim of responsibility," the spokeswoman told Agence France-Presse.
A spokesman for the federal prosecutor's office also confirmed the investigation to Fox News, saying: "We are aware of the statement and have to check the content thoroughly in regard to its reliability."
On Oct. 16, a man approached two teenagers who were seated on the waterside of a Hamburg lake. He stabbed the 16-year-old boy several times and pushed the 15-year-old girl into the lake. The boy was rushed to the hospital but died soon after. The girl wasn't injured but was taken to the hospital for psychiatric treatment. The attacker fled the scene and is yet to be identified.
Hamburg police said the man is likely to be 25 to 30 years old and of "southern" appearance. The homicide division looking into the case hadn't considered the terrorism angle in the two weeks they had been investigating the case.
ISIS said Saturday a "soldier of the Islamic State" was behind the attack.
"A solider of the Islamic State stabbed 2 individuals in Hamburg city on the 16th of this month. He carried out the operation in response to calls to target the citizens of coalition countries," ISIS-affiliated news agency Amaq reported.
The "coalition countries" refers to nations involved in driving the terrorist group out of Iraq and Syria. Germany is participating in the campaign against ISIS in Iraq and Syria with in-air refuelling and reconnaissance flights.
© Copyright IBTimes 2023. All rights reserved.