Islamophobia Attacks 2015: Muslim Student Finds Severed Pig's Head In Bathroom Near University Mosque In Australia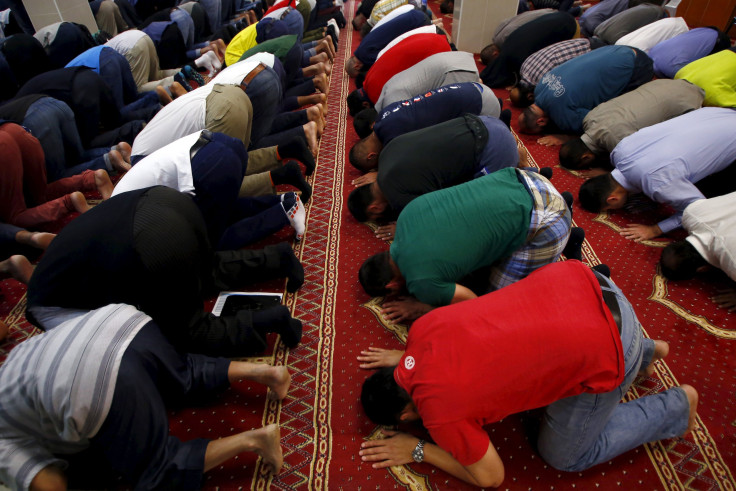 In what the student union and university is condemning as an apparent case of Islamophobia, a severed pig's head was placed in a toilet near a mosque at the University of Western Australia, reported the Australian Broadcasting Corporation. A student said he found the head while preparing for daily prayers Sunday at a university mosque at the UWA's Nedlands campus.
The student said he was shocked to find the head, which was left in a traditional toilet commonly known as a Turkish toilet. "The first feeling was the feeling of someone who's being threatened. I didn't expect to see that," said Majdi Faleh, a PhD student from Tunisia said, according to the Australian Broadcasting Corporation. "It's not because it was a pig's head - it can be anything, any other animal - it was the message that was clear. There clearly is motivation of these people trying to say you're not welcome here, or some similar message."
Police investigated the scene but it was unclear if there was any indication of who was responsible. The university recently opened the prayer hall at the school, which has a significant Muslim population, according to Yahoo7.
"The fact that it happened at university, that's really degrading and really shocking to me," Faleh said, according to the Australian Broadcasting Corporation. The 31-year-old originally posted about the incident to Facebook, writing "things are escalating."
The University of Western Australia responded by condemning the act. "It is concerning that people using the UWA Muslim prayer room have been targeted in this way," a spokesman said, according to the Australian Broadcasting Corporation. "We would like to reinforce that UWA strives to support a culturally inclusive and tolerant campus community and the university will offer help and support to our Muslim students at this time."
The student union at UWA Student Guild responded similarly saying it was "an unprecedented display of Islamophobia on campus," in a post to Facebook.
"The University and the Guild support and value a culturally diverse campus, where all students are accepted and no student should ever feel unsafe on campus or be discriminated against in any way," the post read. "This incident is being investigated and the Student Guild has offered its support and help to the Muslim student community."
Australia has seen high-profile cases of anti-Islam sentiment. Toward the end of November, clashes broke out between anti-Islam protesters, part of a group called Reclaim Australia, and counter demonstrators during rallies planned by the anti-Muslim group.
© Copyright IBTimes 2023. All rights reserved.