Israel-Gaza Conflict: Thousands March In Iran In Support Of Palestinians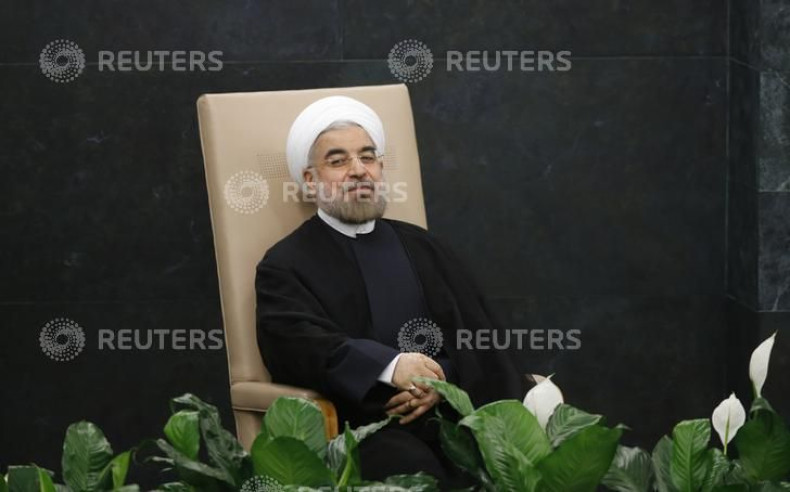 Hundreds of thousands of Iranians, including President Hassan Rouhani, took part in rallies across the country Friday to encourage the Palestinians to keep up their struggle, Al Jazeera reports. Footage from Iranian state television showed enormous crowds demonstrating in Tehran, chanting "Death to Israel" and "Death to America." Images also showed Iranians carrying pictures of Palestinian children killed in Gaza.
According to Al Jazeera, state-run Fars News Agency said "millions" of people joined the rallies nationwide. The rallies were part of Al-Quds Day ("Jerusalem Day"), Iran's annual day of solidarity with the Palestinian cause that was introduced in 1979 by the Islamic Republic's founder, Ayatollah Khomeini. The event took on added significance this year for the anti-Israel, pro-Hamas country.
The Iranian government has condemned Israel's offensive and expressed support for Hamas, which rules Gaza, and which Iran has allegedly armed in the past. Iran does not recognize Israel. On Friday, protesters carried banners reading "Defending Gaza and Palestine is our religious duty."
Prime Minister Benjamin Netanyahu of Israel has long accused Iran of supplying Hamas with weapons and missiles to target Israel. Tehran denies that charge and says it gives only moral, financial and humanitarian support.
However, Iran's Parliament Speaker Ali Larijani acknowledged on Thursday that Tehran had in the past provided Hamas with "the technology to manufacture arms." "There was a time that Hamas needed the know-how ... We gave it to them and today the fighters in Gaza are capable of meeting their needs," Larijani told Iran's Arabic language al-Alam TV.