Italy In Shock Over Kidnapping Of Berlusconi's Right-Hand Man Giuseppe Spinelli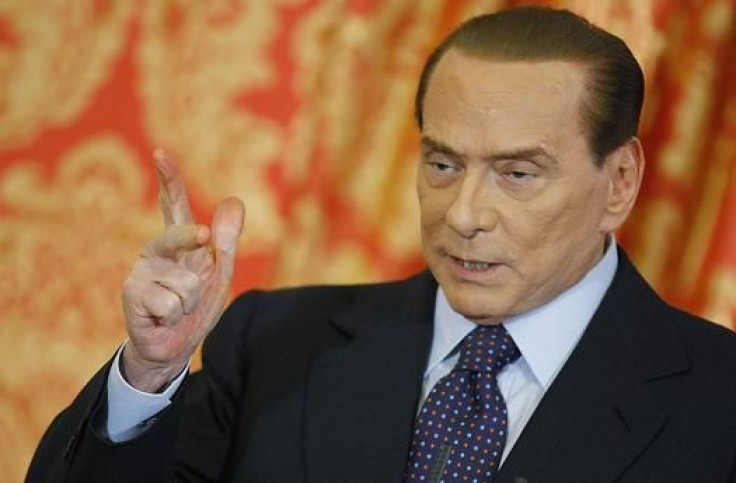 The story is on the home page of every news site in Italy, and it has every observer of politics and every reader in the country baffled -- not just because of what happened, but because it emerged after one month of being kept secret. Giuseppe Spinelli, the accountant for Silvio Berlusconi who admitted to dispensing cash to the girls who participated in his infamous bunga bunga parties, was kidnapped on Oct. 15 and released after a few hours by a gang who freed him after he personally called the former prime minister to explain what was happening.
They may have been paid a huge ransom or possibly a compensation for delivering to Berlusconi information about a political rival's alleged wrongdoings. According sto Spinelli, the gang wanted the astronomical sum of 35 million euros, or $50 million. No one knows for sure if they got it. Berlusconi, whose net worth is estimated at $5.9 billion by Forbes, has not made any public comments yet.
Six people have been arrested, according to a report published in La Repubblica, a liberal-leaning newspaper that's hostile to Berlusconi but has been able to publish transcripts of the victims' questioning by prosecutors. (Prosecutors in Italy routinely leak to the press if they think it will help their case, even before any indictments.)
Three of the arrested are Italian career criminals, including one Mob turncoat who had been in the witness protection program; the other three are Albanian small-time crooks, who may have been used as muscle.
In the late evening of Oct. 15, armed men kidnapped Spinelli and his wife, Anna, inside their home in a suburb of Milan. The two were shown material that would have been of interest to Berlusconi and told that to escape with their life, and for the documents to be handed over, the price was 35 million euros. Spinelli called Berlusconi the next morning and told him just that.
The former prime minister then instructed him to call his attorney, which Spinelli did. What happened after that is unclear, except for the fact that the two were released and the kidnappers were arrested on Monday after trying to withdraw money from several safe deposit boxes, which is when the whole story surfaced.
But what were those documents? Spinelli's wife told prosecutors, as reported by La Repubblica, that the kidnappers "put a paper in front of me, and, although I was in shock and can't say too well, it was of interest to president Berlusconi, it would have been to use of him even on the world level."
Her husband was a little more specific. He described the documents as video and other material that would implicate House Speaker Gianfranco Fini, a Berlusconi ally who turned against him last year, in a scheme to besmirch Berlusconi. The kidnappers also said other documents in their possession could reverse, according to what Spinelli told prosecutors, the outcome of one of Italy's more convoluted business sagas.
Berlusconi was recently sentenced to pay a 560 million euro restitution to rival tycoon Carlo de Benedetti (who owns, as it happens, La Repubblica) for illegally beating him, by bribing judges, in the race to buy Italy's biggest publisher, Mondadori, in the 1990s. Reversing that fine would have been well worth 35 million euros, the kidnappers reasoned, according to Spinelli. The accountant said he personally saw the material, but right now nobody knows where the stuff is. Or if it ever existed. Or if the ransom was actually paid.
Then there's the fact that the gang's leader was a mobster, albeit one who left the mafia to turn witness against it. It's not news to Italians that Berlusconi has long been suspected of mob ties. Was the mafia trying to send the former prime minister a signal?
© Copyright IBTimes 2023. All rights reserved.