Italy's Economy Contracts Less-Than-Expected; UK Industrial Output, Germany Factory Orders Beat Expectations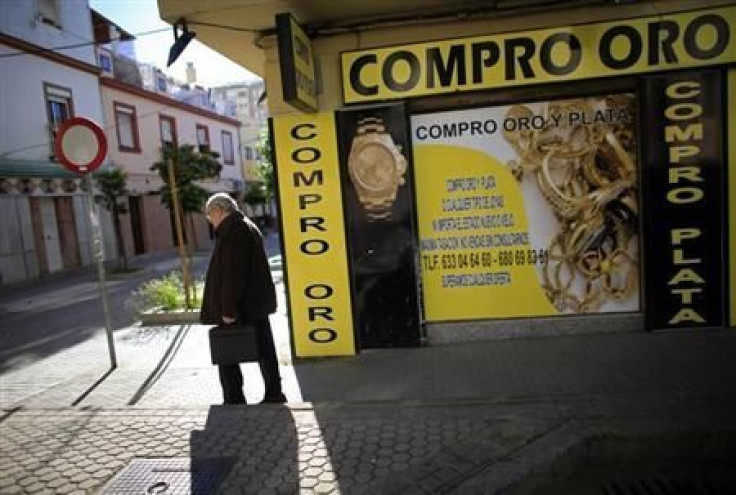 Italy's economy contracted less than expected in the second quarter ended June, signaling further signs of recovery in the economy that is clawing back from an eight-quarter-long recession, while elsewhere in the European Union, industrial production in the UK topped forecasts in June and factory orders in Germany increased the most in eight months.
Italy's gross domestic product, or GDP, for the second quarter fell by 0.2 percent after contracting by 0.6 percent in the first three months and dropped by 2 percent on an annual basis, according to ISTAT, the country's national statistics bureau. Analysts polled by Reuters had projected second-quarter GDP to fall by 0.4 percent on a quarter-on-quarter basis and by 2.2 percent for the year.
"In the third and fourth quarters we may at last see the GDP slip into the positive and be able finally to say the recession is over," Italy's Minister of Labor Enrico Giovannini said in a radio interview on Tuesday, AFP reported.
Tuesday's economic data from the region were in line with a spate of positive economic indicators from across the euro zone, including business activity indexes, released in recent days, indicating that economies in the 17-nation bloc are bottoming out, albeit modestly.
"The slight upward revision to July's composite PMI, published on Monday, from 50.4 to 50.5, added to the tentative evidence suggesting that the euro zone economy may at least temporarily return to positive growth in Q3. But June's euro zone retail sales data revealed a monthly fall of 0.5 percent, leaving sales 0.9 percent down on last June's levels," Jonathan Loynes, an economist with Capital Economics, wrote in a research note on Tuesday.
Italy's industrial production data, released by ISTAT on Tuesday, showed that the seasonally adjusted index increased by 0.3 percent from the previous month, while the "percentage change of the average of the last three months with respect to the previous three months was -0.9."
UK's industrial production jumped 1.9 percent in June, topping analysts' expectations of a 0.7 percent increase.
"The strength in manufacturing could be a sign that what has so far been a sugar rush of low interest rates and rising house prices is broadening out to more sustainable sources of growth," Rob Wood, an economist at Berenberg Bank, told Bloomberg News.
In Germany, factory orders rose the most in eight months in June, according to official data released Tuesday. Orders, adjusted for seasonal factors and inflation, rose 3.8 percent from May, when it had fallen by 0.5 percent. A Bloomberg survey had forecast orders to gain by 1 percent.
Following the release of the data, markets were mostly trading mixed on Tuesday. The Stoxx Europe 600 index was trading up 0.10 percent, London's FTSE 100 was down 0.08 percent, Germany's DAX-30 was down 0.08 percent, and France's CAC-40 was trading up 0.20 percent.
© Copyright IBTimes 2023. All rights reserved.