'It's Already Done,' Former Midfielder 'Thinks' Man Utd Have Signed Their $93 Million Target: Report
Former Premier League Winning Captain Tim Sherwood has said Manchester United's deal with Aston Villa for Jack Grealish "is already done."
Grealish has been among Man Utd's top targets along with Jadon Sancho ahead of the summer transfer market. He has been heavily linked with a move to Old Trafford after his impressive performances at Aston Villa as the club got promoted into the Premier League this season.
The 24-year-old, who also captains Aston Villa, has scored nine goals in 35 appearances across all competitions in the ongoing campaign. Placed 18th in the Premier League table, Aston Villa are on the brink of once again getting relegated to the Championship. It is also understood that irrespective of the club's result at the end of the 2019-20 season, Grealish – whose transfer fee is expected to be around $93 million – has decided to leave his boyhood club.
When Man Utd hosted Aston Villa earlier this season in December, it was Grealish who scored the opening goal of the match that ended in a 2-2 draw. His exceptional performance at Old Trafford that earned Aston Villa a crucial point earned him Red Devils boss Ole Gunnar Solskjaer's attention. The Norwegian manager has heaped praise on the winger on several occasions and has admitted that Grealish's addition will only further strengthen Man Utd's midfield, especially after the arrival of Bruno Fernandes during the January transfer window.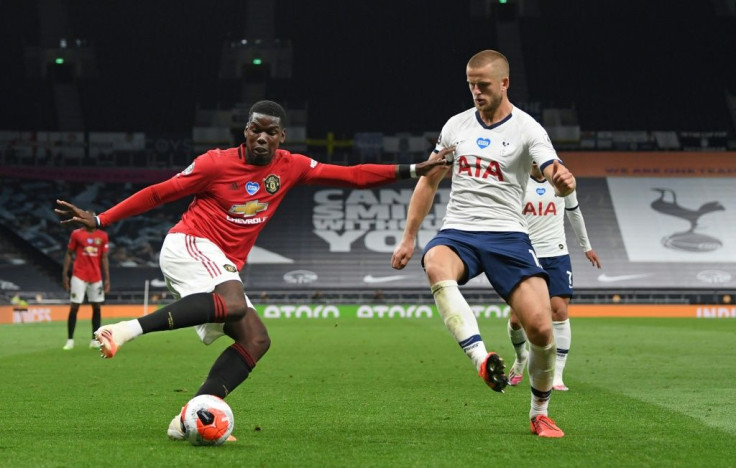 Grealish's agent Jonathan Barnett had earlier claimed that discussions over Grealish's transfer future will start only after the current season has ended citing that the player wanted to focus fully on helping his side escape getting relegated.
Sherwood, who has managed Grealish during his tenure as Aston Villa's manager in 2015, has however said that the player's move to Man Utd has "been done".
"I think Jack Grealish is a deal which is already done. He's a player that they [Manchester United] need. I honestly believe there's only one club for Jack Grealish," Sherwood told Premier League Productions, according to English soccer website Teamtalk.
Explaining that Grealish's transfer to Old Trafford looks inevitable, Sherwood added, "I don't think he can stay at Aston Villa, he needs to progress his career. I think he signs for Manchester United."
Man Utd's away leg against Aston Villa in the Premier League is due to take place later this month and it goes without saying that all eyes will be on Grealish, who could well be playing against his next season's team.
© Copyright IBTimes 2023. All rights reserved.