Jacob Zuma's Home Upgrade Latest Embarrassing Chapter In Sordid Career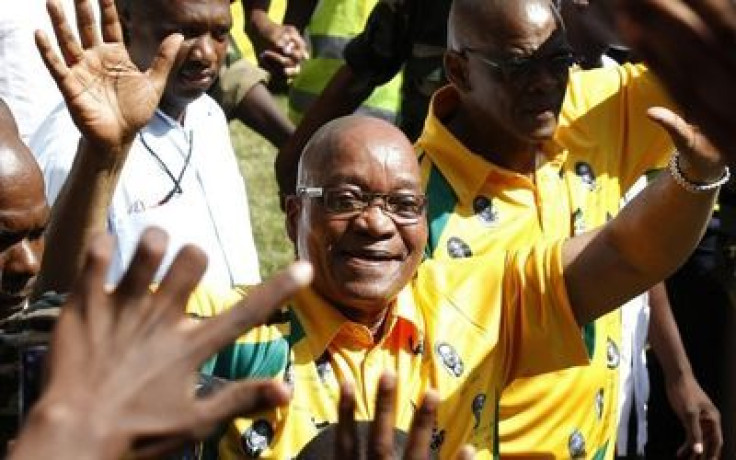 South African President Jacob Zuma wanted to take $24 million in taxpayer money and use it to upgrade his personal rural mansion. This has sparked, unsurprisingly, a corruption inquiry.
According to the Telegraph, Zuma originally assured his constituents that he would be footing "the majority of the bill" for the renovations on his home in the province of KwaZulu-Natal, where his four current wives and their children live.
Documents obtained by the South African outlet City Press revealed that, in fact, Zuma was going to personally finance only 5 percent of the renovation, which amounted to 10 million South African rand (about $1.2 million).
As a result, Lindiwe Mazibuko, leader of the Democratic Alliance, the opposition party to Zuma's African National Congress, called for a probe into the allegations that most of the project would be funded by the taxpayers.
"He can cancel his upgrade, and instead spend the money on the neighboring communities which so desperately need jobs, infrastructure, and services," she told City Press.
The work was to include the installation of a helipad and underground bunkers among other features. City Press said it was not clear whether the payments had actually been made, but Durban regional manager Kenneth Khanyile said work on the complex had begun in 2010.
Zuma, who proclaims himself as a socialist and calls for the redistribution of wealth, apparently does not live by this philosophy in his personal dealings.
The latest imbroglio over his house is only one of many acts of questionable conduct that have littered his career.
Zuma faced corruption charges related to a $5 billion arms deal in 1999, but was cleared before the 2009 presidential election, the BBC said.
In December 2005, Zuma was charged with having raped a 31-year-old woman who was the daughter of a prominent ANC official and allegedly HIV-positive. Zuma denied the allegation, saying the sex was consensual. In May of the following year, he was cleared of rape charges.
In a bizarre twist to this sordid tale, Zuma at the time served as the head of the National AIDS Council and he admitted he did not wear a condom during the sexual episode even though he knew the woman carried the HIV virus. He claimed that he showered afterwards to "cut the risk of contracting the virus."
Amazingly, Zuma's political career has survived all these storms and several more.
The president's personal life has also attracted much comment, none of it favorable.
He has been married six times and is believed to have fathered about 20 children – consequently, the government has to pay a substantial amount of money to support his multitude of dependents. In 2010, Zuma received almost $2 million for "spousal support."
One of his wives, Kate Mantsho, who gave birth to five of his children, committed suicide in December 2000.
Zuma has had at least three, perhaps as many as seven, other children with other women he was not married to.
Displaying astounding hypocrisy, Zuma has condemned teenagers having babies, suggesting that such infants should be confiscated by the state and the mothers sent to college.
Zuma has also outraged homosexuals, whites and others with public comments he has made over the years.
© Copyright IBTimes 2023. All rights reserved.