Jamar Clark Protests: Police Hold Four Men In Connection With Shooting Of Minneapolis Demonstrators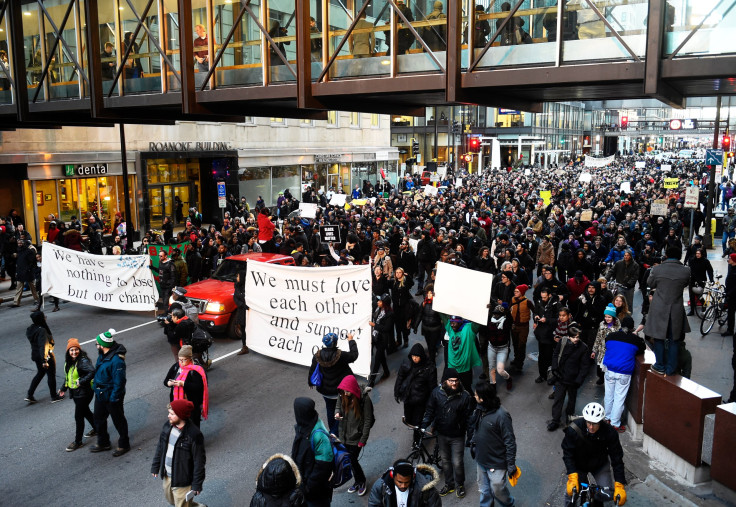 Minneapolis police are now holding four men suspected of shooting five demonstrators who were protesting the shooting of an unarmed black man, Reuters reported Wednesday. The victims were shot by the masked men on Monday and did not suffer life-threatening injuries, police said. They had been conducting a sit-in at Minneapolis' 4th Precinct station, where demonstrators had gathered for days to protest the Nov. 15 shooting of 24-year-old Jamar Clark.
The suspects, Allen Lawrence Scarsella, 23; Joseph Martin Backman, 27; Nathan Wayne Gustavsson, 21; and Daniel Thomas Macey, 26, are all being held without bail at Hennepin County Jail. The men will be held until Monday as prosecutors determine whether to file charges against them. Police said Scarsella, Backman and Gustavsson are white, while Macey is Asian.
Clark's shooting earlier this month came during an ongoing national debate over incidents of police brutality and lethal force, particularly against black people. Protests by activist groups such as Black Lives Matter have become commonplace in U.S. cities.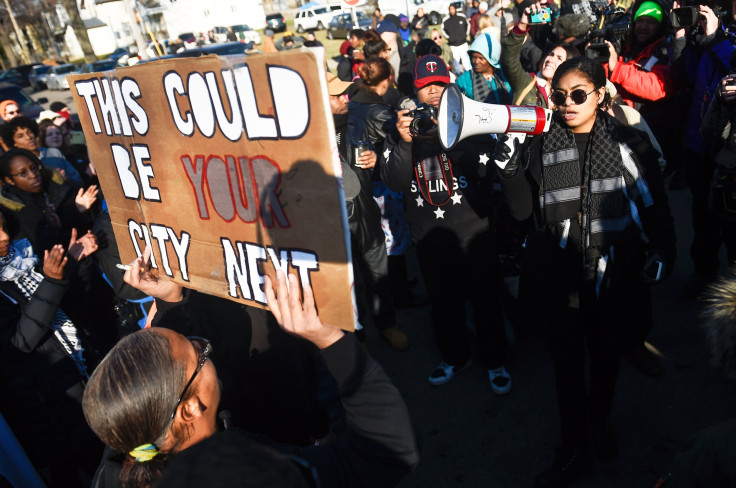 For example, protests erupted in Chicago this week after Jason Van Dyke, a white police officer, was charged with murder for shooting and killing a black teenager named Laquan McDonald last year. Authorities released a graphic video on Tuesday that showed McDonald being shot 16 times while walking away from officers. Police said McDonald was armed with a small folding knife and had PCP in his system at the time of his death.
Activists and Clark's family have called for police to release video footage of Clark's shooting, which they say was done while he was handcuffed, although police have denied it and said Clark gained control of an officer's weapon. Clark died of a gunshot wound to the head, and the officers involved were placed on leave.
After the five protesters were shot on Monday, Clark's brother Eddie Sutton issued a statement urging other demonstrators to end the sit-in "out of imminent concern" for their safety.
© Copyright IBTimes 2023. All rights reserved.
FOLLOW MORE IBT NEWS ON THE BELOW CHANNELS