Minneapolis Shooting: Who Is Jamar Clark? Protests Erupt After Police Shoot Black Man, Investigation Underway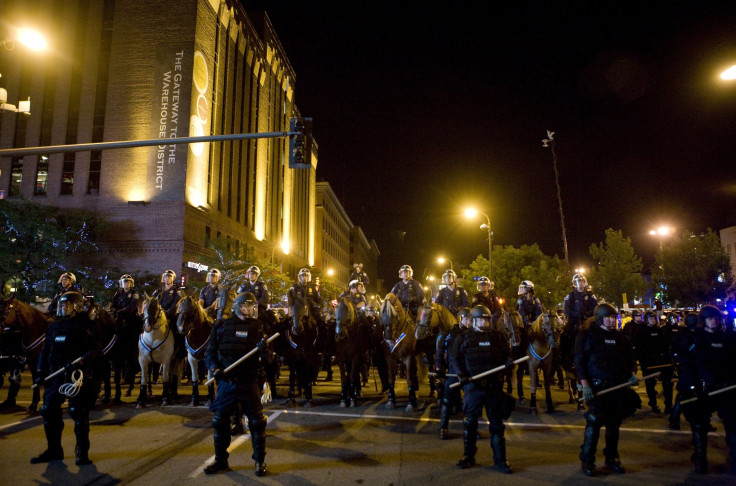 A Minneapolis police officer shot an unarmed black man suspected in an assault Sunday, sparking protests over the use of force by law enforcement officials. A Minnesota agency is reportedly investigating the incident.
Some witnesses reportedly said that the man was handcuffed when he was shot. However, police reportedly said that their preliminary investigation shows the man was not handcuffed, but the probe is underway. While police declined to release the man's name, the Minneapolis NAACP cited family members and witnesses in identifying him as Jamar Clark, a black man in his mid-20s.
"We have been saying for a significant amount of time that Minneapolis is one bullet away from Ferguson," Jason Sole, chair of the Minneapolis NAACP's criminal justice committee, said, according to the Associated Press (AP), referring to the fatal shooting of 18-year-old Michael Brown by a white police officer in Ferguson, Missouri last year. "That bullet was fired last night. We want justice immediately," Sole reportedly said, adding that many black residents of north Minneapolis are upset over the incident.
The shooting occurred after police were called to north Minneapolis for a report of an assault. The man reportedly interfered with paramedics at the scene, following which he got into a scuffle with police who tried to calm him, AP reported. Police reportedly said that an officer fired at least once at the man. Two officers are reportedly on paid leave following the incident.
Martez McKnight, 22, told AP that Clark, his uncle, was put on life support after he was taken to a hospital. "The family is heartbroken and traumatized by the whole event," McKnight reportedly said.
State Rep. Raymond Dehn, who represents the area, also said, in a statement Sunday night, that Clark was on life support.
Protesters from the group Black Lives Matter Minneapolis marched through the streets Sunday, beating drums and carrying banners, according to reports.
Police Chief Janee Harteau reportedly said that she has asked the state Bureau of Criminal Apprehension to conduct an independent investigation, cautioning people that "there is a lot of speculation about what happened."
"We need to know exactly what happened, we need to know the truth," she said, according to AP. "Everyone involved needs that and deserves that."
© Copyright IBTimes 2023. All rights reserved.
FOLLOW MORE IBT NEWS ON THE BELOW CHANNELS