The James Webb Space Telescope Will Be 'Like Going From A Biplane To The Jet Engine,' Says Sen. Mikulski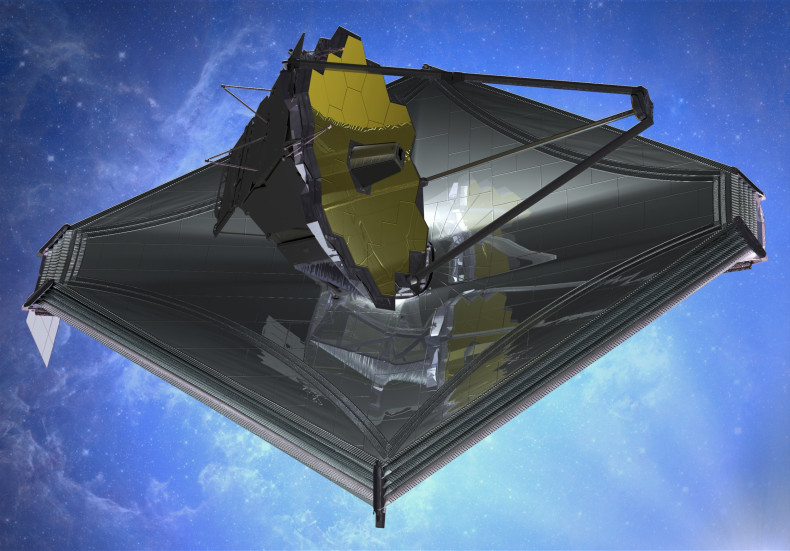 The James Webb Space Telescope has yet to be assembled, but is receiving plenty of praise. The successor to the Hubble Space Telescope, the James Webb Space Telescope will be the most powerful telescope ever created when it launches in 2018.
NASA hosted a news conference detailing the JWST's progress. NASA Administrator Charles Bolden and U.S. Sen. Barbara Mikulski, D-Md., were on hand to tour the Goddard Space Flight Center and discuss what the JWST means for the space agency and the future of space research.
Mikulski, as chairwoman of the powerful Senate Appropriations Committee, fought to save NASA from budget cuts in the recently announced $1.02 trillion spending bill. For fiscal 2014, NASA received a budget of $17.6 billion, and Congress kept the provision that capped the James Webb Space Telescope's budget at $8 billion.
The JWST was on the chopping block ahead of 2011's spending bill but was saved following cuts on other ventures and the acceptance of a budget cap on the project by NASA. Mikulski discussed the smashing success of Hubble, saying the space telescope has "rewritten the science books" and likened the evolution of space telescopes to "going from a biplane to the jet engine" and has high hopes for the JWST.
"As chairwoman, I've continued to fight for funds in the federal checkbook to keep the James Webb Space Telescope mission on track, supporting jobs today and jobs tomorrow at Goddard. NASA Goddard is home to leaders in Maryland's space and innovation economies, making discoveries that not only win Nobel Prizes, but create new products and jobs. The James Webb Space Telescope will keep us in the lead for astronomy for decades to come, spurring the innovation and technology that keep America's economy rolling," said Mikulski in a statement.
According to NASA, the JWST is almost complete as the final set of primary mirrors have been delivered to Goddard and the telescope's four science instruments are also sitting in the facility's clean room. The science instruments include a Near-Infrared Camera, a Near-Infrared Spectrograph that can analyze 100 objects simultaneously, a Mid-Infrared Instrument and a Fine Guidance Sensor and Near-infrared Imager to boost the telescope's resolution.
All that's left for the JSWT is the assembly as NASA waits for the telescope structure while the telescope sunshield, developed by Northrop Grumman Aerospace Systems, is in the final stages of completion. NASA says the James Webb Space Telescope will be assembled by 2016 and will undergo final testing before its launch in 2018.
The full James Webb Space Telescope conference can be viewed below.