Jang Song-Thaek, Kim Jong Un's Uncle, Is Executed For 'Hideous Crimes' In North Korea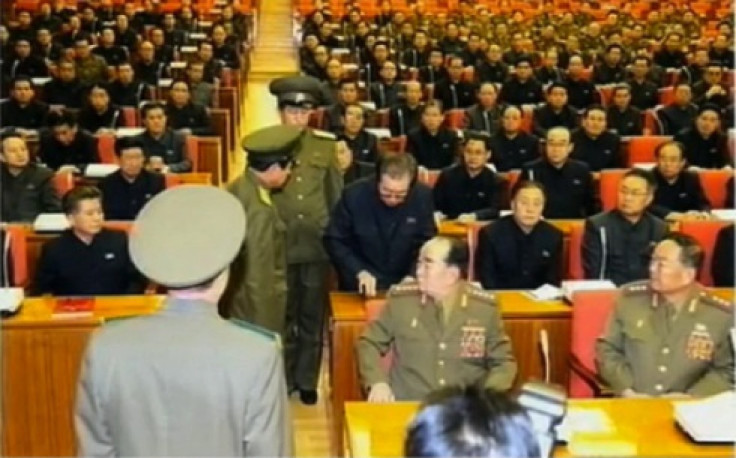 Jang Song Thaek, uncle of North Korean dictator Kim Jong Un and suddenly disgraced politician, has been executed days after being purged for corruption, North Korea announced Thursday.
According to the recluse nation's official news outlet, the Korean Central News Agency, which posted the headline "Traitor Jang Song Thaek Executed," Jang was killed early Thursday. The powerful North Korean official, who was part of the leader's inner circle, serving as vice chairman of the Central Military Commission, was dramatically removed from office earlier this week during a Communist Party meeting in a rare, publicized event, which aired on North Korean television.
KCNA is reporting that Jang was killed for his "hideous" crimes, including "attempting to overthrow the state by all sorts of intrigues and despicable methods with a wild ambition to grab supreme power."
The execution of Jang seems to be the latest move by the young ruler to reshuffle the nation's top leaders, who were mostly holdovers from the days of his predecessor and father Kim Jong Il, who died two years ago.
Earlier, when Jang's purge was announced, South Korea's President Park Geun-hye warned that Pyongyang was "carrying out a reign of terror" to strengthen Kim's position and power. As a result, Park said she feared that relations between North and South would become even "more unstable."
© Copyright IBTimes 2023. All rights reserved.