Japan to Cut Iran Oil Imports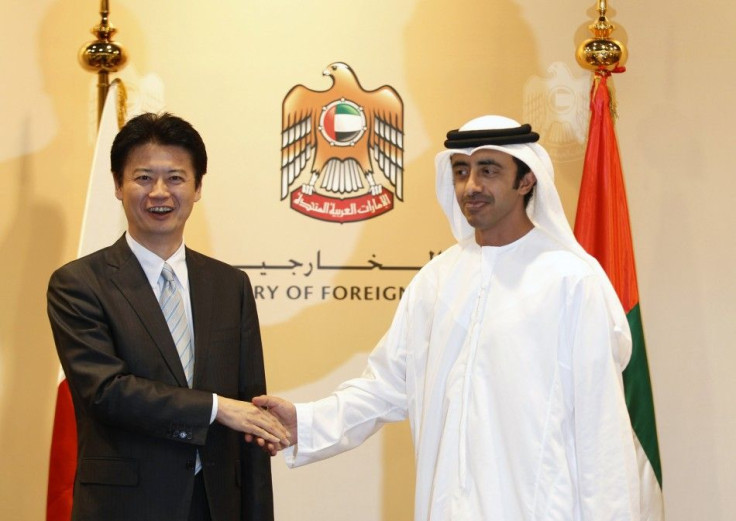 Japan has joined the U.S. in its economic efforts to pressure Iran to abandon its nuclear program by agreeing to buy less Iranian oil.
Currently, Japan imports about 10 percent of its oil from Iran, which it plans to start reducing... as soon as possible in an orderly manner.
The plan augments new sanctions imposed by the U.S. at the start of the year. The new wave of economic measures are a reaction to Iran's nuclear program, which the International Atomic Energy Agency believes has a military aspect.
"Nuclear development is something the world cannot shut its eyes to, and so we do understand the U.S.'s position, Finance Minister Jun Azumi said at a news conference on Thursday.
"We very much appreciate the support Japan has provided standing with us and the international community in support of this very important strategic objective, U.S. Treasury Secretary Timothy Geithner commented from Tokyo.
Geithner also visited China recently with hopes of earning the Communist country's support, but China has strongly criticized the U.S. sanctions that make other governments choose between doing business with either the Islamic Republic or the U.S.
China opposes placing one's domestic law above international law and imposing unilateral sanctions against other countries, said Hong Lei, foreign ministry spokesman, at a news briefing last week.
China has consistently believed that sanctions are not the correct way to ease tensions or resolve the issue of Iran's nuclear program, Hong added.
The correct path is dialogue and negotiations.
Chinese Premier Wen Jiabao is planning a trip to the Middle East, where the country has significant investments. China currently buys more Iranian oil than any other nation and is heavily invested in Iran's energy industry.
Japan's Foreign Minister Koichiro Gemba met with the United Arab Emirate's Foreign Minister Sheikh Abdullah bin Zayed al-Nahayan in Dubai earlier this week, where the UAE and Saudi Arabia agreed to increase its oil exports to Japan to augment the lack of Iranian oil.
There is a fear that the sanctions will cause an increase in global oil prices. The price of crude momentarily rose close to $100 a barrel after Iran threatened to close the Strait of Hormuz, the Gulf shipping lane through which 40 percent of the world's exported oil passes.
We're more concerned about the risk of the Iran problem becoming bigger and possibly leading to global economic instability through a possible increase in oil prices, Hiromichi Shirakawa, chief economist for Japan at Credit Suisse in Tokyo, told The Associated Press.
© Copyright IBTimes 2023. All rights reserved.