Japan Flooding: Kinugawa River Floods Residential Area Amid Heavy Rains, Thousands Evacuated In Wake Of Typhoon Etau [PHOTOS]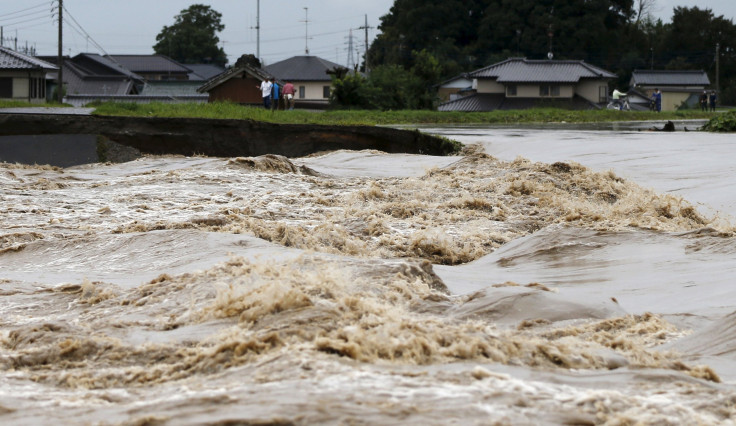 Japan evacuated nearly 100,000 people from their homes Thursday after heavy rains pummeled the country's central and northeastern parts, leaving at least two people missing and at least a dozen injured. Military helicopters conducted rescue operations while a further 800,000 people across eastern Japan were advised to evacuate.
The city of Joso, about 30 miles northeast of Tokyo, was flooded after the Kinugawa River broke through a flood berm. Dramatic television footage showed a wall of muddy water gushing into the city, which is home to about 65,000 people. The rare torrential rains come a day after Typhoon Etau made landfall on Chita Peninsula in Aichi prefecture.
"This is a scale of downpour that we have not experienced before. Grave danger could be imminent," Takuya Deshimaru, chief forecaster at the Japan Meteorological Agency (JMA), told an emergency press conference, earlier on Thursday.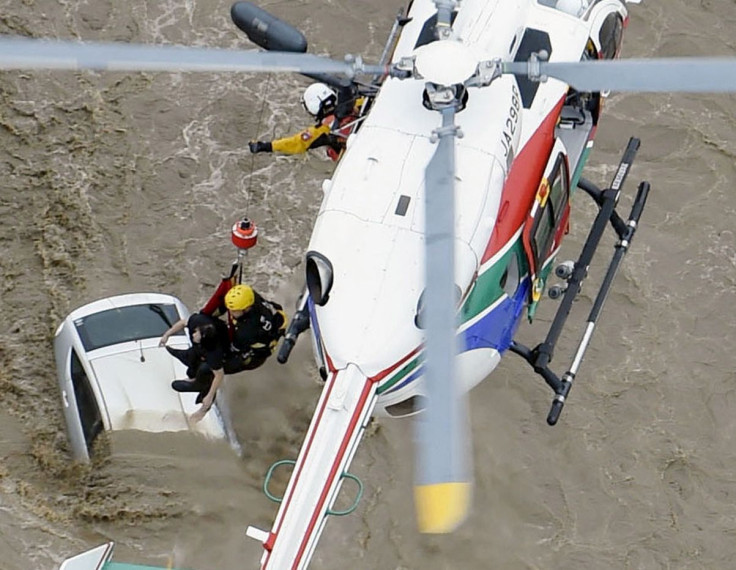 Heavy rain reportedly also sent radiation-tainted waters into the ocean from the Fukushima nuclear power plant, which was crippled in March 2011 after a massive earthquake and tsunami.
Joso received 24 inches of rainfall with weather officials expecting at least 8 inches more in parts of eastern Japan, including Fukushima. The hardest-hit areas have been Ibaraki and Tochigi prefectures, according to JMA.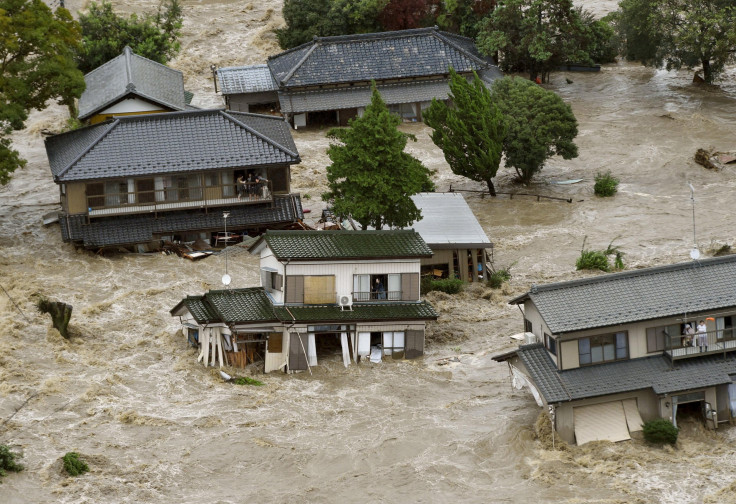 Thirty-nine people had been rescued by Japan's Self-Defense Forces, Japan's Kyodo news service said, citing the military, according to the Associated Press.
Prime Minister Shinzo Abe said the government was on high alert. "The government will stand united and do its best to deal with the disaster... by putting its highest priority on people's lives," he told reporters, according to Agence France-Presse.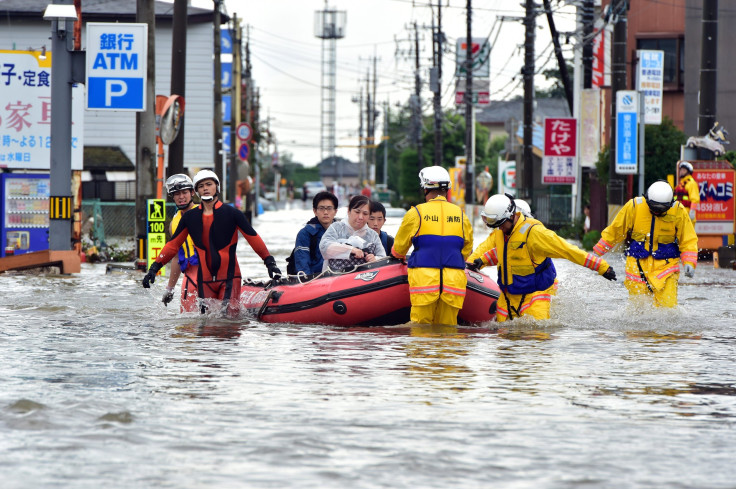 Last month, Typhoon Goni hit Japan's southern island of Kyushu, killing at least one person and injuring about 70 others.
© Copyright IBTimes 2023. All rights reserved.