Japan Knife Attack: Several Dead, Scores Injured At Care Center In West Tokyo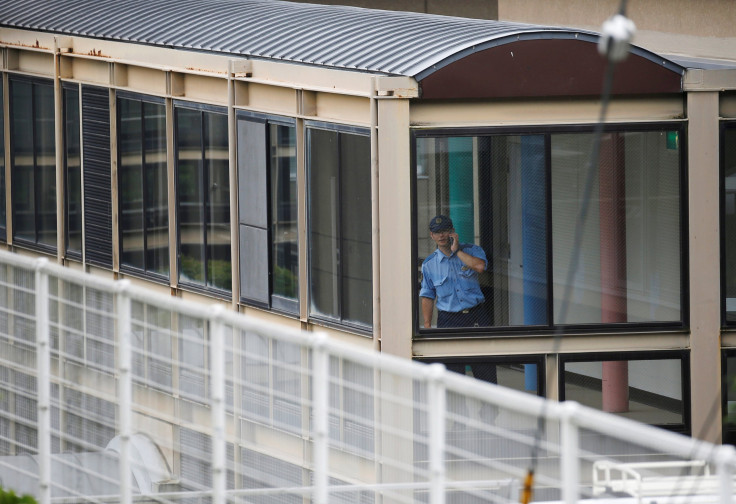 UPDATE: 1:05 a.m. EDT — Japan's Kanagawa prefecture official Shinya Sakuma confirmed Tuesday that at least 19 people have died in the knife attack and 25 people were left injured, 20 of them seriously. Kyodo News agency reportedly said the deceased included nine males and 10 females and ranged in age from 19 to 70 years.
At least 29 emergency squads reported to the facility in the wake of the attack, local reports said. The facility, which has separate living quarters for men and women, had up to 160 residents at the time of the attack, according to a BBC report citing local officials. There were eight staff members at the time.
The suspect Satoshi Uematsu was detained for almost two weeks for his letter in February advocating euthanasia for people with disabilities. Officials have dismissed any link to terrorism.
The White House released a statement offering condolences to the families of victims. "There is never any excuse for such violence, but the fact that this attack occurred at a facility for persons with disabilities makes it all the more repugnant and senseless. The thoughts of the American people are with our Japanese friends as they mourn the lives lost," Ned Price, the spokesman for National Security Council, said.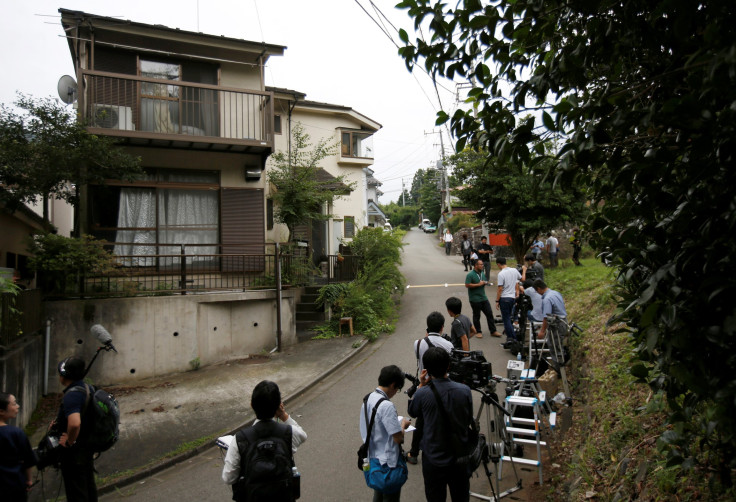 UPDATE: 12:30 a.m. EDT — Japan's Chief Cabinet Secretary Yoshihide Suga described Tuesday's attack "a very tragic and shocking incident where many innocent people became victims."
"I sincerely pray for peace for the souls of those killed and extend condolences to the bereaved families as well as those wounded," he added.
Japanese broadcaster NTV, cited by Reuters, said that the suspect Satoshi Uematsu had earlier backed euthanasia for people with disabilities. In a letter to the speaker of the lower house of Japan's parliament, the 26-year-old reportedly wrote, "My goal is a world in which, in cases where it is difficult for the severely disabled to live at home and be socially active, they can be euthanized with the consent of their guardians."
Uematsu turned himself in, authorities said, after the deadly attack, the Guardian reported. Shinya Sakuma, an official from the Kanagawa prefecture, told a press conference, "[Uematsu] broke a glass window and intruded into the facility at about 2.10 a.m. and stabbed those staying there. When Uematsu turned himself in, he was found carrying kitchen knives and other types of knives stained with blood."
Original story:
At least 19 residents at a care center for mental disabilities in Japan were killed and 25 injured in a knife attack Tuesday, officials said.
The attacker was reportedly a former employee at the care center and claimed that he wanted to make people with disabilities disappear. The attacker was identified by local media as 26-year-old Satoshi Uematsu.
Staff at the Tsukui Yamayuri-en facility in Sagamihara, west of Tokyo, called police at about 2:30 a.m., local time (1:30 p.m. EDT Monday) saying that a man with a knife had entered the building. Uematsu reportedly broke a window to enter the facility around 2:10 a.m. and started stabbing people.
© Copyright IBTimes 2023. All rights reserved.