THAAD In South Korea: Seoul Won't Share Radar Information On North Korea's Missile, Nuclear Capabilities With Japan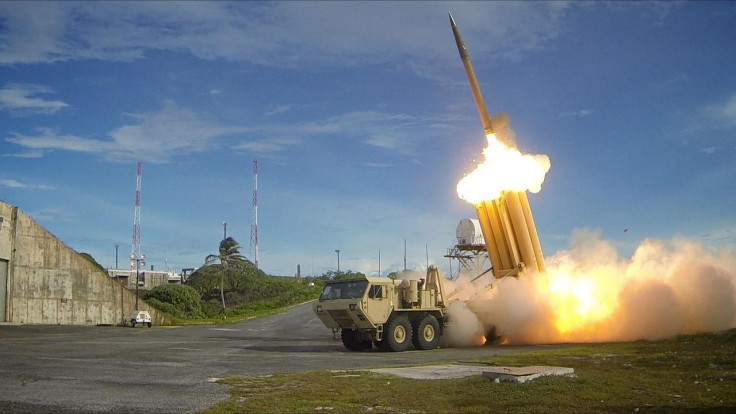 South Korea said Monday that the information it would obtain from the radar of an advanced anti-missile system, which will be installed in the Korean Peninsula by the end of 2017, will not be shared directly with Japan. While the deployment of the Terminal High Altitude Area Defense (THAAD) system by the U.S. is expected to help South Korea counter the reclusive North's missile and nuclear threats, countries like Russia and China have criticized the move saying it would further accelerate the unrest in the region.
"Under the trilateral information-sharing agreement with the U.S. and Japan, South Korea is obliged to share the information it gets on North Korea's nuclear and missile tests with Japan through the U.S. But the information detected by the THAAD radar won't be going to Tokyo," a South Korean government official, familiar with the matter, told Yonhap News Agency.
According to another official, the U.S. will have to spend about 4 billion won ($3.5 million) a year — twice the 2 billion won needed annually for a Patriot PAC-2 system — to operate a THAAD battery in South Korea. The country's defense ministry announced on July 13 that the THAAD anti-missile system would be deployed in the southern county of Seongju, about 184 miles southeast of Seoul.
"There have been rumors that as it takes an astronomical amount of money to operate a THAAD system here, it will drive up the country's defense budget. But it does not demand a big budget," the second South Korean government official told Yonhap.
Meanwhile, Chinese Foreign Minister Wang Yi reportedly said Monday that the deployment of THAAD missile defense system in South Korea would harm the foundation of mutual trust between Seoul and Beijing. China had previously expressed concerns that THAAD's radar could be used to track its military capabilities.
According to THAAD's manufacturer Lockheed Martin, the system provides the critical capability to defend against both short- and medium-range ballistic missiles, while it can also intercept missiles inside and outside the Earth's atmosphere. The THAAD anti-missile system, which comprises five major components — interceptors, launchers, a radar, a fire control unit and support equipment, is claimed to be effective against all types of ballistic missile warheads including Weapons of Mass Destruction.
In response to the announcement of the deployment of THAAD in South Korea, Pyongyang test-fired three ballistic missiles last week and later said that the launches were part of a target practice for potential preventive strikes against South Korean ports and airfields. The Korean People's Army also said in a statement that the U.S. military forces in South Korea will be the first targets of any attack, followed by South Korean "puppet" troops.
© Copyright IBTimes 2023. All rights reserved.