Japan Readies Missile Defense Against North Korea Rocket Launch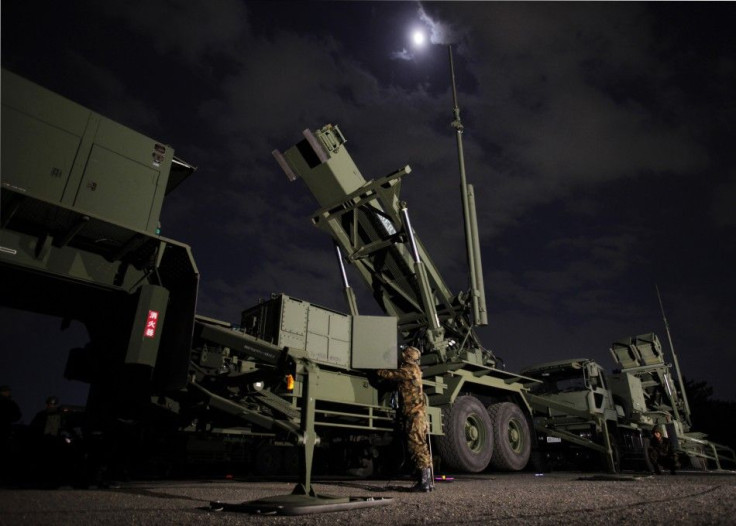 Japan's military is preparing its missile defense systems in response to a planned rocket launch next month by North Korea, according to reports.
I have ordered officials to prepare to deploy the PAC-3 [surface-to-air missiles] and Aegis warships [destroyers], Defense Minister Naoki Tanaka told reporters. We are talking to relevant local governments about the deployment.
Tanaka, after meeting with U.S. Ambassador John Roos on Thursday, said the two vowed to further strengthen Japan-U.S. cooperation, especially on the North Korean issue.
The North has sparked fears in its southern neighbor and other countries by announcing plans to launch a long-range rocket in mid-April in honor of the centenary of the communist country's founder, Kim Il-sung.
The Japanese parliament, along with South Korea and the United States, has condemned North Korea's planned launch.
The launch would be a grave provocation threatening the peace and security of the Korean peninsula and north-east Asia, South Korea's foreign ministry said.
Even North Korea's ally China has expressed concern over the satellite project.
Agence France-Presse reported that Japan's surface-to-air interceptors would likely be deployed on Okinawa. However, any order for Japan to shoot down North Korean rockets would have to come from the top, Prime Minister Yoshihiko Noda.
North Korea's provocative gesture comes as global leaders, including the presidents of the United States, China and Russia, prepare to meet next week in South Korea's capital, Seoul, to discuss nuclear security issues.
United Nations Secretary General Ban Ki-moon, who will attend the Seoul summit, has warned that North Korea risks canceling the food and economic aid package it agreed to recently in exchange for suspending its nuclear program.
Such an act [by North Korea] would undermine recent positive diplomatic progress and, in its effect on international donors, would likely worsen the humanitarian situation inside the country, Ban said during a speech in Singapore.
Ban, a South Korean citizen, also said a launch by North Korea would present a clear violation of U.N. Security Council resolutions and said North Korea already faces a serious humanitarian crisis given its widespread poverty and food shortages.
The North, however, maintains that its agreement with Washington remains in force and has even invited U.N. nuclear inspectors into the country.
Moreover, has already rejected pleas by South Korea to call off the launch.
Meanwhile, North Korea has notified the U.N.-affiliated International Maritime Organization that in the initial stage, its rocket launch will fall into waters between China and South Korea. The second stage is expected to fall east of the northern Philippines.
South Korea's Yonhap news agency reported that the top nuclear envoys of South Korea and Japan have also met to discuss possible responses to North Korea's launch.
Lim Sung-nam of South Korea and Shinsuke Sugiyama of Japan discussed how the two nations would respond if North Korea goes ahead with its plan to launch a satellite using a long-range rocket, said an official foreign ministry, according to Yonhap.
The talks between Lim and Sugiyama also reflected the close cooperation between the two nations in response to the North Korean issue.
When North Korea launched a rocket three years ago, the measure prompted U.S. and South Korean condemnation and led to a U.N. resolution banning the North from nuclear and ballistic missile activity.
However, that launch occurred without incident.
© Copyright IBTimes 2023. All rights reserved.