Japan Worried Amid Growing Ballistic Missile Threats; Readying More Temporary Evacuation Shelters
KEY POINTS
The government has started a survey to select public facilities
These will be used by evacuees for about an hour or two if missile strikes appear likely
The government designated 109 facilities in May
The Tokyo Metropolitan Government had decided to designate more facilities in the capital as temporary emergency shelters amid growing security threats, including those from nuclear-armed North Korea and China, amid the ongoing war between Russia and Ukraine.
The country is setting up facilities to protect residents from blasts in potential ballistic missile attacks, the Japan Times reported Sunday. The government has started a survey to select public facilities that can be used as designated shelters by evacuees for about an hour or two, if missile strikes appear likely.
Prefectural governors or mayors of ordinance-designated major cities are picking the facilities, which will be delegated once a consent is obtained by the operators.
In May, the Tokyo government designated 109 facilities, including Tokyo Metro stations, as part of its temporary emergency initiative. The new sites are in addition to schools and facilities for the elderly that had already been given the designation. There are so far 3,000 such facilities in the capital city of Tokyo. The addition of more sites will make the shelters available to all parts of Tokyo.
A list of facilities that are yet to be designated is being readied by the government, local media reports said. The priority is to find underground parking spaces, including for bicycles, that could help at the time of crisis. The government also plans to ask for cooperation from businesses for private-sector buildings and commercial facilities.
The metropolitan government confirmed the operators will not face burdens of stockpiling emergency supplies and guiding evacuees once their facilities are designated as temporary shelters.
Last month, Star Advertiser reported Japan began adding more and more underground train stations as evacuation sites after taking a lesson from Russia's invasion of Ukraine, where residents took shelter in underground stations as Moscow launched its offensive.
Since starting the site selection in March, there are now more than 300 designated evacuation stations around the country. More than 100 evacuation facilities have been picked out of Osaka Metro's 133 underground train stations.
"They cannot stop nuclear weapons, of course, but having (such sites) increases the chances of saving lives from the destructive power of certain missiles," Osaka Mayor Ichiro Matsui said at the time about the preparation for an emergency such as a missile strike.
However, some experts claim most underground train stations in the country are not deep enough underground to provide significant protection at the time of a missile strike.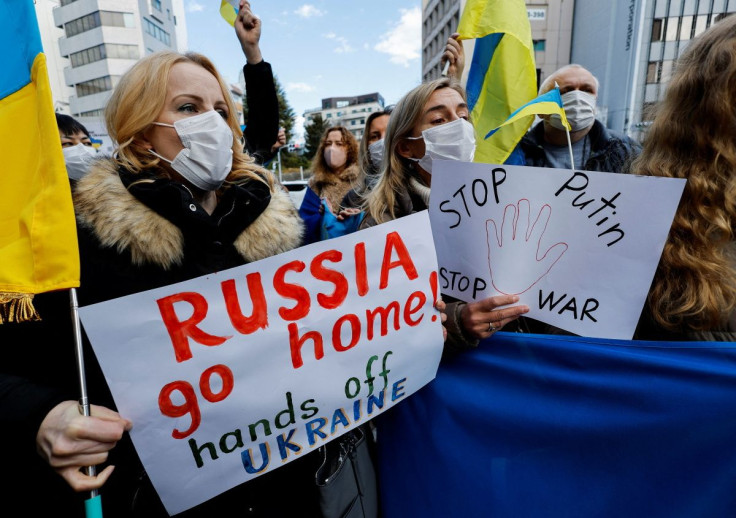 © Copyright IBTimes 2023. All rights reserved.