Japan's Prime Minister Shinzo Abe To Delay Sales Tax Hike Until 2019: Source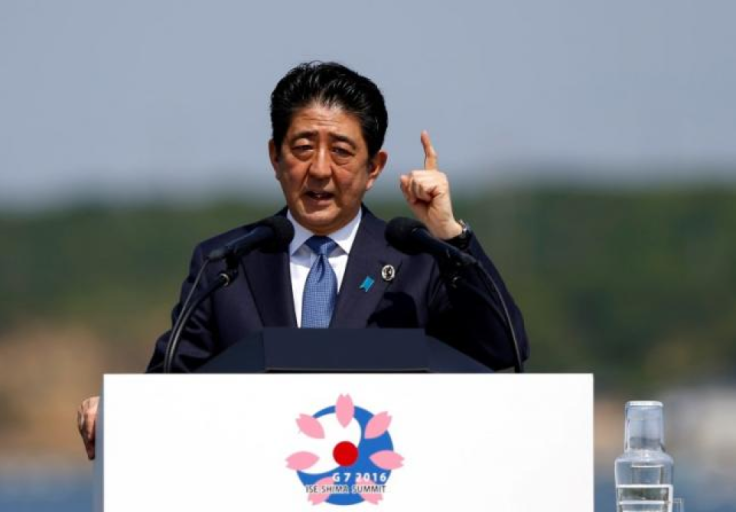 Japan's Prime Minister Shinzo Abe plans to delay an increase in Japan's sales tax by two and a half years, a government official said Sunday, as the economy sputters and Abe prepares for a national election. Abe told the finance minister, Taro Aso, and the secretary general of his ruling Liberal Democratic Party, Sadakazu Tanigaki, Saturday about his plan to propose postponing the tax hike a second time, until October 2019, said the official, who was briefed on the meeting.
After chairing a summit of Group of Seven leaders Friday, Abe said Japan would mobilize all policies needed, including the possibility of delaying the tax hike, to avoid what he called an economic crisis on the scale of the global financial crisis that followed the 2008 Lehman Brothers bankruptcy.
The prime minister will announce his intention by the end of the current session of parliament Wednesday, after meeting with Natsuo Yamaguchi, the head of the LDP's junior coalition partner, Komeito, the government official told Reuters.
© Copyright Thomson Reuters 2023. All rights reserved.