Jason Kidd Signs With The New York Knicks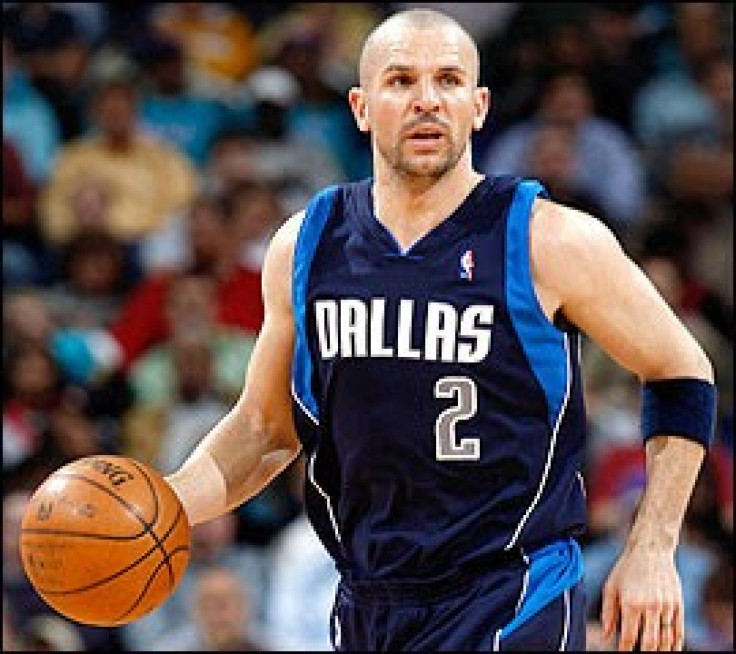 Jason Kidd's second stint with the NBA's Dallas Mavericks has come to an end. Kidd, who had just finished his fifth season in Dallas after returning to the team in 2007-08, has joined the New York Knicks on what's reportedly a three-year deal. The deal won't be official until July 11, the first day NBA contracts can be signed, and it's expected he'll move to the Knicks after a sign-and-trade deal..
Kidd, 39, is a 10-time NBA all-star and won the championship with the Mavericks in 2011. His play has fallen off in recent years, but he'd be a nice fit to even out the sometimes awkward Amar'e Stoudemire-Carmleo Anthony teaming. Along with spending time in Dallas, Kidd is perhaps best known for his glory years with the New Jersey Nets, whom he led to the finals in both 2002 and 2003.
Unfortunately for the Knicks, though, Kidd is quickly approaching the end of a Hall of Fame career.
He's enjoyed two stints with the Dallas Mavericks, with the latter culminating in an NBA championship in 2011, but he's also shot just over 36 percent from the field his last two seasons, wrote Kelly Dwyer of Ball Don't Lie. He turned the ball over on nearly a quarter of the possessions he used up last year, his defense has faded significantly, and his 3-point shooting has dipped down to the ranks of below average.
Kidd looked primed to rejoin the Mavericks until the New York Knicks looked to have lost Jeremy Lin to an offer sheet from the Houston Rockets. That offer sheet can't officially be signed until next Wednesday and even then the Knicks will have the option to retain the 23-year-old Lin, whose stellar play earlier this season took basketball fans by surprise. If the Knicks decide to match Lin's offer, Kidd would be a perfect teacher for the still-developing star.
Under the Rockets' offer, Lin would earn $5 million next season, $5.2 in the second year, and balloon payments of $9.3 million in the third and fourth seasons - a structure that's designed to dissuade the Knicks from matching the offer, said Howard Beck at The New York Times.
Even if Lin leaves, Kidd will be surrounded by stars he can dish the ball to. In New York he can act as the quarterback to Anthony and Stoudemire.
The Knicks were able to grab Kidd one day after losing out to the Los Angeles Lakers in the Steve Nash sweepstakes.
© Copyright IBTimes 2023. All rights reserved.
FOLLOW MORE IBT NEWS ON THE BELOW CHANNELS