Jason Rezaian Case Should Be Solved From A 'Humanitarian Perspective,' Iran Minister Says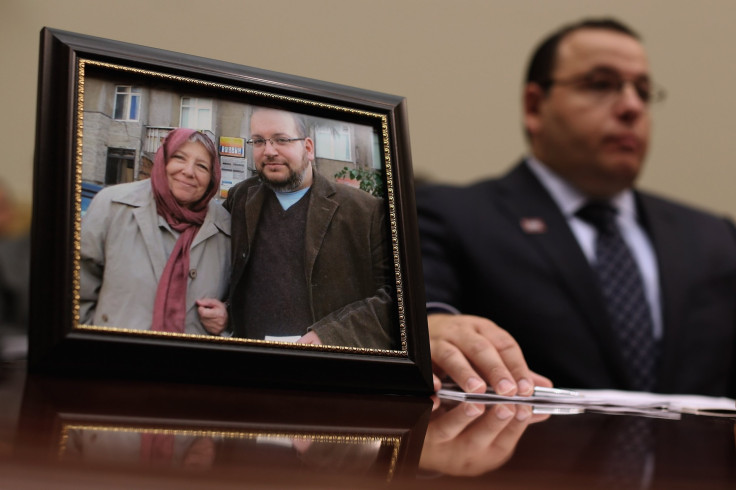 Iranian Foreign Minister Mohammad Javad Zarif said Saturday the country is seeking to resolve the case of Jason Rezaian, a journalist for the Washington Post who is jailed in Iran, with the aid of a "humanitarian perspective" but that there are serious charges against the reporter. "The issue over this defendant is a judicial process, but we are making efforts to resolve it from a humanitarian perspective," Zarif said at a press conference.
Rezaian was reportedly convicted of espionage, but details of the verdict have yet to be released. He will have 20 days to appeal the verdict.
Rezaian was arrested in Iran on charges of "acting against national security" and "espionage" July 22, 2014, His wife and two other journalists were also detained at the time, although they were later released. Rezaian's Twitter account has been dormant since his arrest.
Leila Ahsan, Rezaian's attorney, told the Associated Press his was "not a normal case," as she has yet to receive the verdict: "Under the law, the verdict should have been issued one week after the end of the trial. It didn't happen."
Rezaian, a dual American-Iranian citizen, last appeared in court Aug. 10. Since then, U.S. Secretary of State John Kerry has acknowledged the two countries have spoken about a possible prisoner swap. Two other Americans are known to be imprisoned in Iran: Saeed Abedini, an Iran-born Christian cleric, and Amir Hekmati, a former U.S. Marine.
"I am hopeful that the day will come soon -- obviously sooner rather than later -- but soon when all of our citizens can come home," said Kerry, who refused to disclose details of the discussions between the U.S. and Iran.
Ahsan told AP the legal case is being complicated by political issues. And she reaffirmed her commitment to fighting in Rezaian's case. "I will definitely appeal if the verdict has found my client guilty," she said. "Rezaian is innocent and must be freed."
© Copyright IBTimes 2023. All rights reserved.