Jeff Bezos Net Worth: Amazon CEO Can Buy Seattle Seahawks And 31 Other NFL Teams
Jeff Bezos' net worth is worth billions and more than enough to buy all NFL teams. Is he eyeing to own the Seattle Seahawks soon?
According to CNBC, the world's wealthiest man could be an NFL team owner soon. With a total net worth of $109.5 billion, Bezos certainly has the capacity to buy any NFL team he fancies. Actually, he can afford all the NFL teams and all the sports teams in New York City combined. What's even more remarkable is that he will have some left after all these hypothetical spending spree.
The Amazon CEO has expanded his business empire which he built on the success of the retail and industry giant. Per Business Insider, his business interests now include The Washington Post and spaceflight services firm Blue Origins.
The combined worth of all NFL teams stands at $91.4 billion and with Jeff's close ties to several owners, it is not that hard for him to acquire one.
Aside from the world's richest man, fellow multi-billionaires Bill Gates and Bernard Arnault can also buy all the NFL teams if they want to with an estimated net worth of $107.3 billion and $106.8 billion, respectively. Other billionaires who also own sports teams are Steve Ballmer (Los Angeles Clippers), Micky Arison (Miami Heat) and Dan Gilbert (Cleveland Cavaliers).
As for Bezos, the Seattle Seahawks is one of the rumored NFL teams he is interested in. The team was owned by billionaire Paul Allen who died in 2018. Vulcan, Allen's company, now manages the Seahawks. The team sports an 8-2 win-loss record, good for second place in the NFC West Conference after riding a three-game winning streak momentum.
Bezos is also linked to the Washington Redskins. Amazon has invested millions in its headquarters in Washington and Seattle.
It remains to be seen if Jeff Bezos's wealth would translate to championship runs should his plans to buy a sports team pushes through. If his success in running Amazon is used as comparison, fans of the Seahawks and Redskins are in for a treat.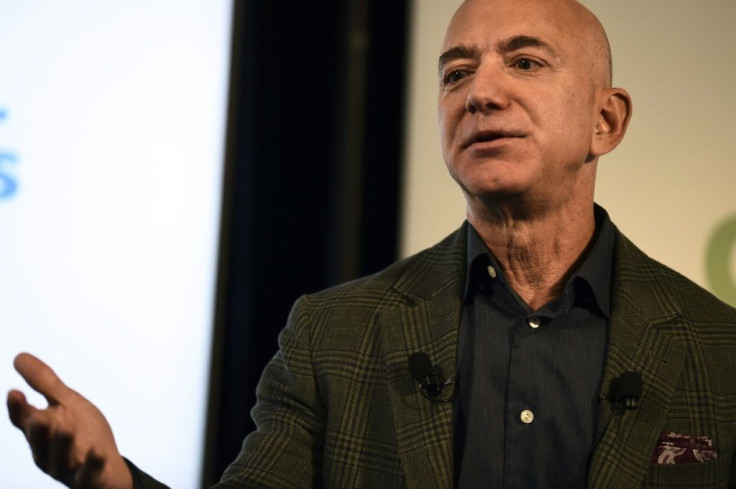 © Copyright IBTimes 2023. All rights reserved.
FOLLOW MORE IBT NEWS ON THE BELOW CHANNELS