Jeremy Lin News: Is the Houston Rocket a Target Because of His Race?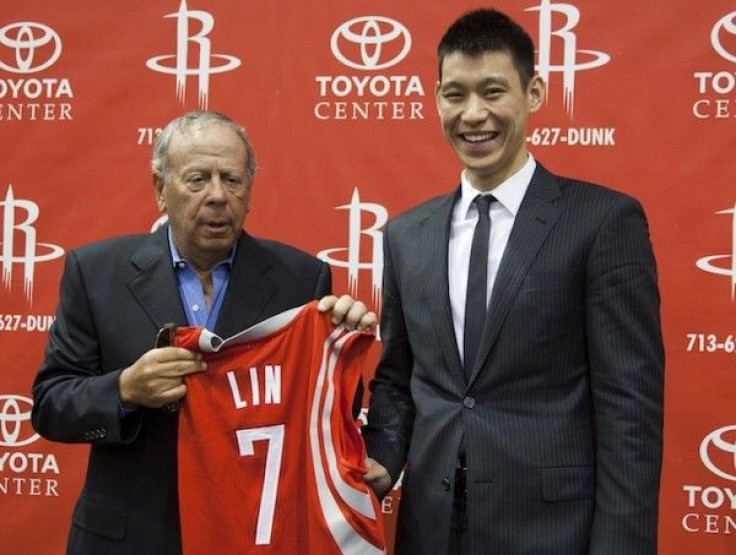 Houston Rockets guard Jeremy Lin said NBA players target him because of his race.
In a long-ranging interview with Yahoo! Sports, Lin touched on many subjects, and said some players bring their best game against him because they don't want to be embarrassed by an Asian player.
Lin said: "I've always been a target," Lin says. "Everyone looks me and says, 'I'm not going to let that Asian kid embarrass me. I'm going to go at him.' That's how it's been my whole life. This has been different, though. Now, I was on the scouting report. People started to pay attention to what I could and couldn't do.
"But a target? I was used to that. I'm not saying I get everyone's best shot, but I would say people don't want to be embarrassed by me because of my skin color."
Undrafted out of Harvard, Lin burst into the NBA with the New York Knicks last season and helped turn the team's season around before a knee injury sidelined him for the playoffs.
A restricted free agent this summer, it was believed Lin would re-sign with the Knicks, who reportedly would let the market dictate the 24-year-old's price tag.
The Rockets extended a three-year $25 million offer sheet, with a "poison-pill" third year that would've pushed New York well above the luxury tax threshold. The Knicks didn't match, and Lin is now back with Houston, one of two teams that cut him last year.
Both Lin and the Knicks spoke out about the contract negotiations, and it took Lin awhile to adjust to his new team amidst the absolute whirlwind Spring he had in New York.
Lin told Yahoo! he became a bit of a loner because he saw what fame and fortune did to those around him.
"I went into an absolute shell for a few months in New York," Lin told Yahoo! Sports. "I went through a phase when I didn't want to talk to anybody. I didn't want to talk to my friends. I didn't want to give anybody close to me a chance to mess up our relationship. I saw how publicity and fame changed certain people around me, and changed how people looked at me. And I hated it."
The new city and team hasn't agreed with Lin's play this season. He's averaging 10.7 points and 5.9 assists per game, but is only hitting 34 percent from the field. Lin is relying more and more on Houston's newest player, James Harden, who's scoring at a career-high pace since being traded by the Oklahoma City Thunder days before the season.
But the 4-4 Rockets are still a work in progress, much like Lin.
"Here, we're learning together," Lin said. "It's almost like we're thrown into the fire and you've got to figure it out.
"It's different, because we're so young, we're going to have to make mistakes, and grow."
© Copyright IBTimes 2023. All rights reserved.