Jeremy Lin Scores Free Room In Craigslist Ad By Mom Who Is A Big LA Laker Fan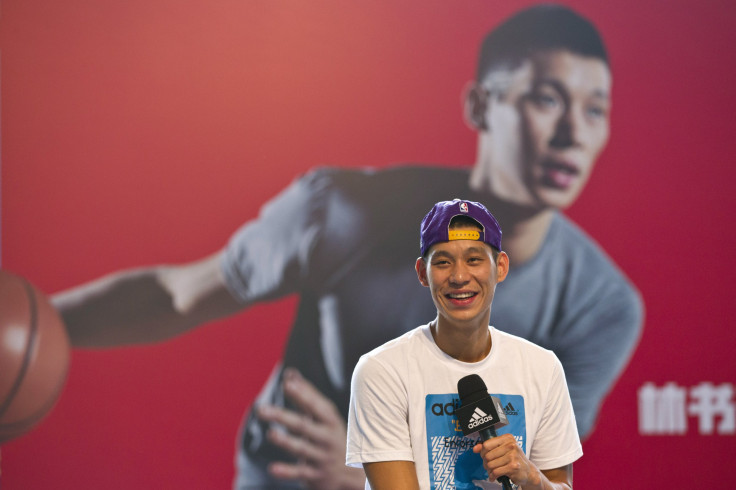 Jeremy Lin might not have to look for housing when he moves to Los Angeles. The famous NBA point guard, who is leaving the Houston Rockets for the L.A. Lakers, has already scored a free room (if he wants it) from a Chinese-American mom who posted a Craigslist ad apparently targeting Lin specifically.
The former school teacher and Lakers fan is offering a room rent-free, on the condition that Lin does his own laundry and cleans up after himself.
Other amenities also include the nearby beach (a two-block walk away), private bathroom and a carport. But no smoking is allowed in the room.
The ad was not so subtly titled "Room available (Asian American NBA point guard preferred)"
Read the full ad below:
"My Chinese American mom, a former schoolteacher and a HUGE Lakers fan, thinks that my parents' house would be a great place for Jeremy Lin, if he needs a place to crash when he moves to LA. Mom thought it would be a good idea to put this on the internet just in case it finds its way to Jeremy.

Jeremy, they have a room ready for you:

Room available in Redondo Beach house. Great location, quiet, 2 blocks from the beach, away from the hustle and bustle. A lot of other players live nearby and it's close to the Lakers' practice facility. Lots of Asian churches in the area. Close, but not too close, to Asian communities (kind of like living in Palo Alto but by the beach). Live rent free, just have to do your own laundry and pick up after yourself. . . and also provide tickets to Lakers games. We can carpool to the Staples Center.*

*Yes, these are all things that my mom actually said to me."
It's not known if the poster's mother is actually offering the room to Lin, but it's clear that Los Angeles is excited that the 25-year-old hoops star is coming to the Lakers.
© Copyright IBTimes 2023. All rights reserved.