Jessica Dorrell Fiance, Josh Morgan, No Longer on Arkansas Website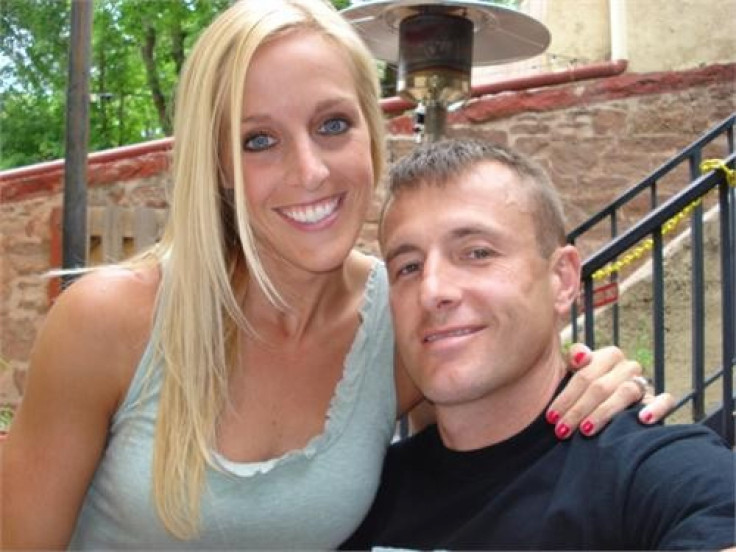 Josh Morgan, the former fiancé of Jessica Dorrell, is no longer listed on the Arkansas athletic department website.
Morgan, who worked as a strength & conditioning coach at Arkansas, was nowhere to be found on the school's athletic department directory a day after athletic director Jeff Long fired football coach Bobby Petrino. His bio as director of swimming and diving operations can still be found on the website, but one report indicates that he left that position three years ago for a more general strength & conditioning position.
Morgan was engaged to Dorrell, who worked as a student-athlete development coordinator for the football team, but ESPN reports that the pair called off the engagement a week before Dorrell's relationship with Petrino became public.
Dorrell and Petrino, who is married with four children, carried on an extramarital affair for an extended period of time, according to athletic director Long. Petrino helped his mistress land a job with the football program, despite 158 other applicants. He additionally gave her $20,000 under the table as a gift.
The affair came to light after Petrino was injured in a motorcycle accident on April 1st that left him with broken ribs and cracked vertebrae. Petrino initially told the public that he was riding solo, but the police report released on Thursday showed that Dorrell was riding on the back of his motorcycle at the time of the crash. It was those lies plus using his clout as the head football coach to get Dorrell a job that doomed him, according to Long.
He made the decision, a conscious decision, to mislead the public on Tuesday, and in doing so negatively and adversely affected the reputation of the University of Arkansas and our football program, Long said on Tuesday. In short, coach Petrino engaged in a pattern of misleading and manipulative behavior designed to deceive me and members of the athletic staff, both before and after the motorcycle accident.
It's unclear whether Dorrell still works at the university. Under University of Arkansas employee conduct laws, as noted by Outkick the Coverage's Clay Travis, she could possibly sue the university for sexual harassment. Long refused to comment on her employment status during the Tuesday press conference; possibly due to settlement negotiations.
© Copyright IBTimes 2023. All rights reserved.