Jessical Biel To Divorce Justin Timberlake Over Baby Drama? Singer Accused of Pregnancy Commitment Issues, Cheating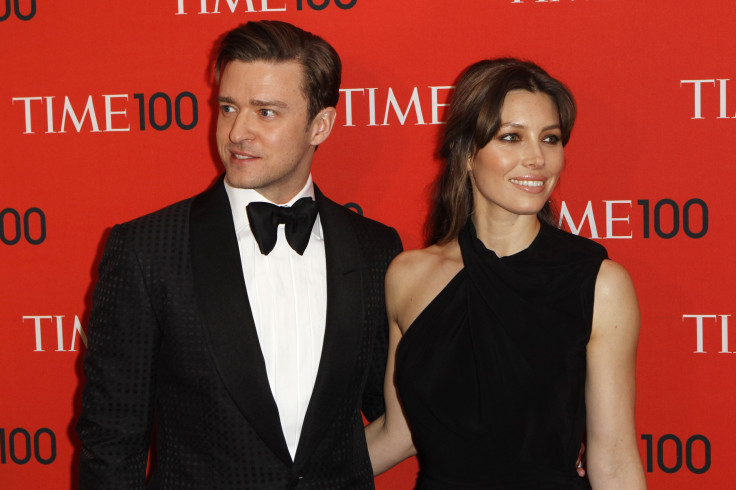 Oh, baby. Following rumors that actress Jessica Biel is expecting her first child with husband Justin Timberlake, a new report has surfaced this week claiming that the duo isn't expecting but are actually fighting over baby plans amid allegations of cheating.
According to a report from the most-recent print issue of OK! via TheHollywoodGossip.com, the married superstar's relationship is on the rocks following multiple marital issues. "Justin and Jessica are battling over his long tour absences, his refusal to start a family and his alleged liaisons with other women," a source told the magazine. Despite allegations that Timberlake, 32, has strayed, the report indicates that Biel is most upset about her husband's reluctance to start a family.
"Before they wed, Justin promised Jessica they'd try for a baby," said the insider, adding, "but then he decided to put his energy into touring instead."
So with rumblings of marriage trouble, does this mean the beginning of the end of the A-lister's two-year union? The report said that divorce isn't an option completely out of the question for the 31-year-old actress. CelebDirtyLaundry.com claims the pair is "already living apart" and are ready to make their split permanent.
Following the rumors, Biel discussed her marriage and the topic of parenthood with The Daily Beast on Tuesday while promoting her latest film "The Truth About Emanuel."
"You know what it's like when you're even dating someone from a few states away, and it's a really big challenge," Biel said, later adding, "It has to be important enough to you to make the effort, because it is a lot of effort." The actress also commented on the topic of having children, saying, "I do think it will be in the cards for me at some point in the future. I don't know when. But yes, I'd like to experience that."
Contrary to recent rumors, fans speculated that Biel was pregnant with the couple's first child after she failed to attend the American Music Awards with Timberlake in November. Following prompts from her social media followers as to why the "Suit & Tie" singer went stag to the awards ceremony, Biel responded on Twitter saying, "I'm watching from home tonight. Calm down, internet."
© Copyright IBTimes 2022. All rights reserved.
FOLLOW MORE IBT NEWS ON THE BELOW CHANNELS