Jimmy Fallon Channels His Inner Tim Tebow, Unveils Tebowie [VIDEO]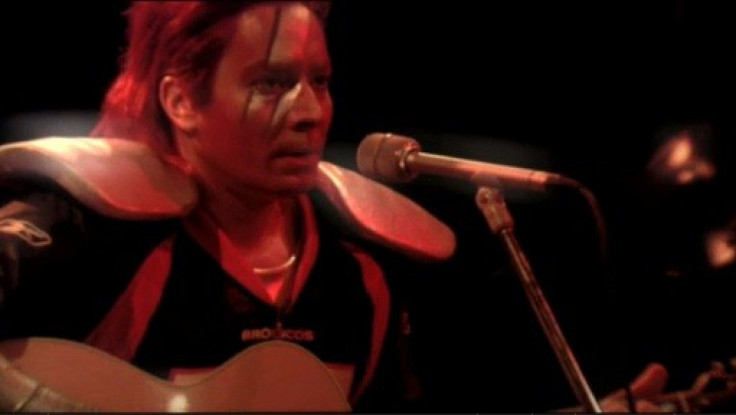 Late night host Jimmy Fallon scored a touchdown on Thursday night when he channeled his inner Tim Tebow and David Bowie by unveiling the musical character Tebowie.
During his show Late Night with Jimmy Fallon on Thursday, Fallon delivered a smashing performance of his rendition of Bowie's hit song Space Oddity.
In the rendition, Fallon altered the lyrics to Space Oddity to incorporate Tebow's faith, John 3:16 and the Denver Broncos singing:
Tim Tebow to Jesus Christ. Can't win by myself but with your help I might.
But in asking for the Almighty's help to defeat the New England Patriots, Jesus had a few words for Tebow:
This is Jesus Christ to Tim Tebow, please leave me alone. Don't you know my day of rest is Sunday and I'm sick of watching all these Bronco's games! I hear that you play New England next week. Dude, you're on your own. Brady is too good and I've got better things to do.
Tebow and Brady, both quarterbacks, will meet in their first playoff matchup on Saturday.
Watch Fallon's Tebowie character sing This is Tim Tebow to Jesus Christ in the NBC clip below:
© Copyright IBTimes 2023. All rights reserved.