JK Rowling Defends Theresa May After Twitter User Calls Her A 'Whore'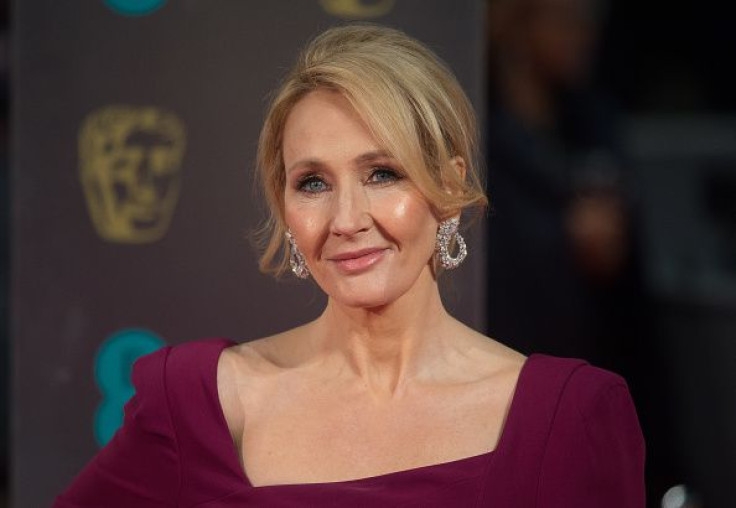 J.K. Rowling, the author of the acclaimed 'Harry Potter' series, unfollowed a man on Twitter for calling UK Prime Minister Theresa May a "whore" on Friday.
Rowling, an active Twitter user with over 10 million followers, has previously been critical of May, especially over her meeting with United States President Donald Trump in January. May praised Trump for what she called a "stunning election victory," and she invited him for a state visit to the United Kingdom. Prior to May's meeting with Trump, Rowling sent her a warning via Twitter. The author tweeted a link to a Huffington Post article with the headline 'Theresa May Heaps Praise On Trump As She Starts US Tip,' adding, "History's watching, Theresa."
Read: JK Rowling vs Donald Trump: 'Harry Potter' Author Uses Twitter To Bash President, Again
Rowling has drawn both praise and criticism for voicing her opinions on issues such as same-sex marriage, Brexit and the Scottish referendum. She has previously used Twitter to express her negative opinions about President Trump. Most recently, she used the social media platform to criticize Trump's initial tweets responding to the London terror attacks as well as his comments about London Mayor Sadiq Khan.
In the days leading up to the UK General election, her tweets and retweets urged followers to vote. The U.K. General election ended in a hung parliament on Friday. A hung parliament occurs when there is no clear winner in the election. The party with the largest number of seats tries to form a coalition government with one of the smaller parties. Although an election was not due until 2020, May organized an early vote in an attempt to strengthen her political power before beginning negotiations with the EU. However, the early vote did not have the intended result, leaving the UK in political confusion.
Read: Why UK Prime Minister Theresa May's Election Gamble Failed Badly
After the results of the election were announced on Friday, the man who Rowling said she found "funny" expressed his displeasure at the results by referring to Theresa May as a "whore" in a tweet she saw. She swiftly unfollowed him on the social media site and wrote a series of 14 tweets explaining the situation and elaborating on the danger of misogyny.
Within minutes after posting them, the tweets went viral.
© Copyright IBTimes 2022. All rights reserved.
FOLLOW MORE IBT NEWS ON THE BELOW CHANNELS