Joe Johnson Believes Carmelo Anthony Still Belongs In The NBA, Not Big3
There are still a lot of NBA free agents available this summer, one of which is Carmelo Anthony. The 35-year-old remains in waiting to see if his pro basketball career will continue. Several teams could put him to good use although the 3rd overall pick of the 2003 NBA Draft may need to lower his expectations a bit.
One thing that teams and basketball critics single out is that Melo has the knack for hogging the ball. That, of course, deprives other players on the floor of the things they can do to help the team – meaning one man cannot lead a team alone. Aside from that, Anthony is undoubtedly at the point where retirement is an option. Like others before him, however, the 10-time NBA All-Star could eventually find himself playing ball in the Big3 where some big names are playing.
That list includes Joe Johnson who was recently approached by TMZ Sports. When asked if it was time for Anthony to join him in the Big3, the 38-year-old would hear nothing of it and believes Melo still belongs in the NBA.
"I think Melo still has a lot left," Johnson said. "A bona fide scorer. So, I know for a fact there's a lot of teams that he can help. I hate to see him not playing especially in the NBA at this point."
The same sentiment is shared by several players like Allonzo Tier and even Anthony's estranged wife, Lala. So far, no team has come forward although several teams like the Los Angeles Lakers and the New York Knicks were mentioned as potential destinations. But should that happen, the 2013 NBA Scoring champion needs to adjust and accept his new role – that of which is likely to be no longer the top dog for that particular team.
As mentioned in a previous post, the Lakers loom as a sensible landing spot because of his friendship with LeBron James. Los Angeles does need a wingman and Anthony seems to fit in perfectly. However, seeing how the team is now filled with several NBA stars, ball sharing is a concern. Anthony Davis, DeMarcus Cousins, Danny Green, and Avery Bradley among others can do pretty much a lot with good ball rotation – meaning Anthony will need to deal with the fact that he joins a team where he is no longer the first option.
The case is almost the same for the Knicks which is now filled with young stars. There is a chance as well that he could come off the bench, meaning Anthony will have to prove himself that he still has game to keep in step with the younger players in the NBA.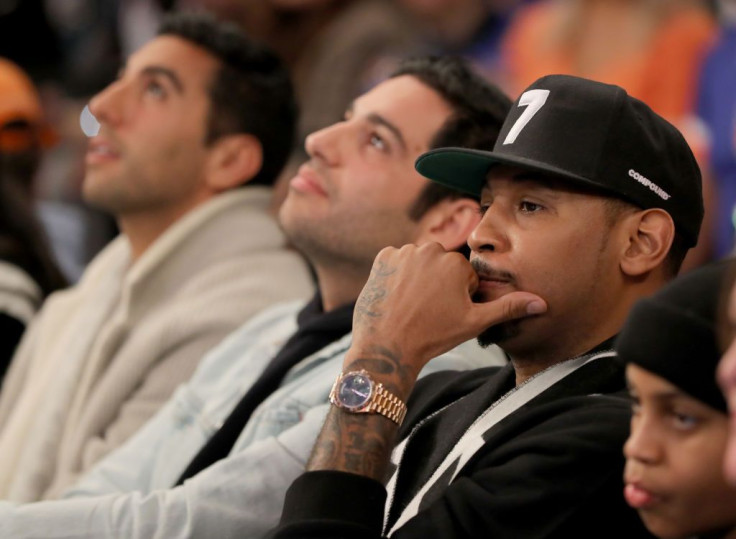 © Copyright IBTimes 2023. All rights reserved.
FOLLOW MORE IBT NEWS ON THE BELOW CHANNELS