Joe Riggs Gun Accident: 'Diesel' Withdraws From Next Fight At UFC Fight Night 51 After Inadvertent Shooting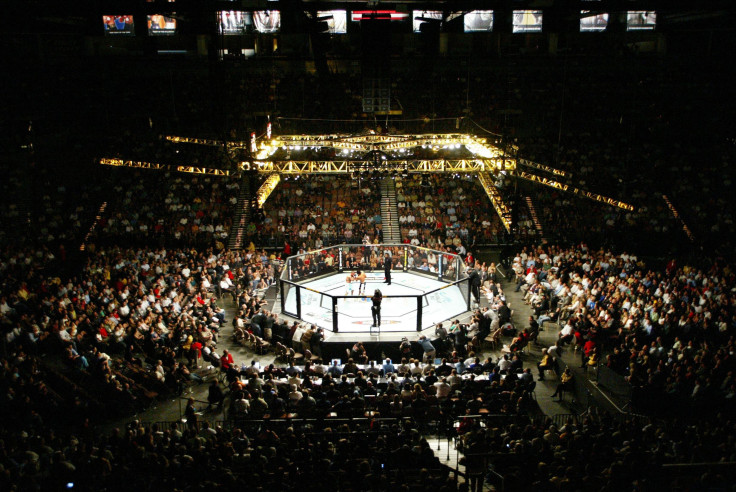 A mixed martial artist has to withdraw from a coming UFC Fight Night due to injuries suffered in an accidental shooting accident at his Arizona home.
Joe "Diesel" Riggs, who re-signed with the UFC just last week, was cleaning at a firearm at his house on Monday when it accidentally discharged, the promotion said in a statement. The 31-year-old fighter suffered injuries to his hand and thigh.
"We were made aware that newly signed UFC competitor Joe Riggs was involved in an unfortunate accident last night. While cleaning his permitted firearm (a pistol), the gun discharged, injuring his hand and upper thigh. Riggs was transported to a nearby hospital in Arizona where he is being treated by physicians. We wish Joe a speedy recovery," UFC's statement read.
Riggs was scheduled to fight fellow welterweight Paulo Thiago in UFC Fight Night 51 in Brasilia, Brazil. Officials announced that Sean Spencer (11-3, 2-2 in UFC) would serve as Riggs' replacement.
Riggs has amassed 40 wins against 14 losses as a professional fighter. He lost fought in the UFC in 2006, having spent the last several years competing for outfits such as Strikeforce and Bellator MMA, ESPN notes. He won Bellator MMA's "Fight Master" reality series in November.
© Copyright IBTimes 2023. All rights reserved.