Joe Torre in Group Seeking to Buy the Los Angeles Dodgers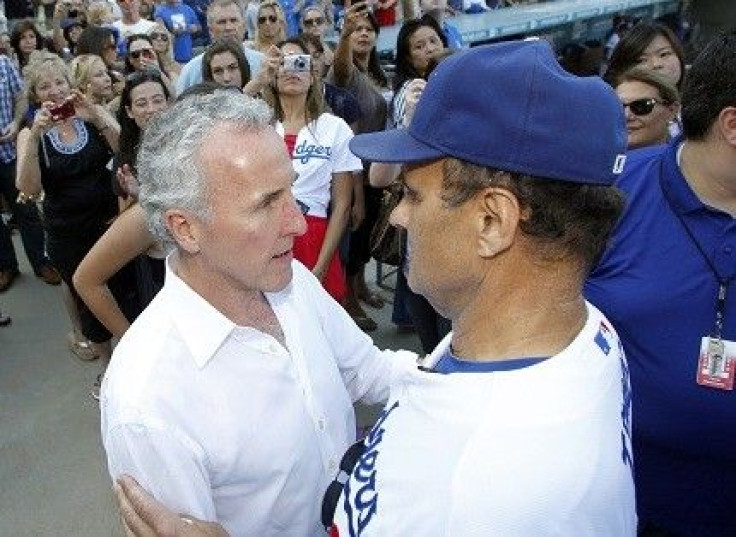 Joe Torre resigned from his position in Major League Baseball's front office on Wednesday to explore opportunities with a group that will try to buy the Los Angeles Dodgers.
Torre, 71, was appointed baseball's executive vice-president for baseball operations in February, overseeing areas that included on-field discipline and umpiring.
Joe has been an invaluable resource for me and all of us at Major League Baseball this year and has splendidly communicated with our on-field personnel, general managers and the umpires, said MLB Commissioner Bud Selig said in a statement.
I understand his desire to pursue an opportunity in Los Angeles. Joe has been a life-long friend and I know that will continue in the future.
Torre, who played 18 seasons in the majors, managed the Dodgers from 2008-2010 following a 12-year stint as manager of the New York Yankees where he won the World Series four times.
I have made this decision because of a unique chance to join a group that plans to bid for the Dodgers. After leaving the field, this job was an incredible experience, he said.
© Copyright Thomson Reuters 2023. All rights reserved.